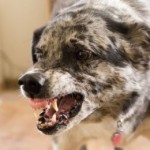 The Canine Flu outbreak in Chicago is serious and responsible dog lovers are being cautious, not taking their dogs to parks and other such areas. This flu is a virus that US dogs have never been exposed to. It's a big deal.
But what worries me more is what is going to happen later with Chicago's puppies, because you really only get one chance at good socialization. Will we have a rash of dog aggression showing up in 2016, from all of these puppies who missed out on meeting other dogs? Will people say "my dog was a Chicago Flu Puppy" to explain why they lack social skills and show aggression?
Many puppy schools have shut down completely to wait the flu out. Many Chicago trainers are still working hard to find other creative and safe ways help you socialize and train your puppy, through private lessons, lessons without dogs, and other means. Animal Building Blocks Academy is an online school that has many resources that can give you something to work on during this critical time. I've made this member video public so you can get some ideas of how to socialize your puppy safely.
You can't risk your puppy's health, but you still have to figure out a way to socialize. Otherwise you are still putting your puppy at risk.
Puppies need to have a pleasant experience of other dogs, people, unusual sounds, and all kinds of other things in order to be able to fit in comfortably later. They need to have key experiences before 12 weeks to learn how to get along in society. Then keep socializing intensely for the whole first year.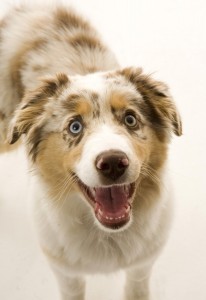 Ideally your puppy would meet a ton of other dogs, but if that's not safe right now, then at least find some other dogs that are not going to parks and have not been socializing nose to nose with random other dogs recently. The incubation period is 3-14 days, so ideally pick friends who haven't been hanging out with other dogs for the last two weeks.
But mostly, during this time, focus on getting all of the other socialization boxes ticked. New sounds, statues that look like dogs, people of all shape, size, age, and ethnicity, surfaces, etc.
We have two good online options for puppies - one is to just join with a membership to be able to watch all of the member videos and participate in discussions. If you want a more structured way to go through this important time with your puppy Empowered Puppy Raising course. I've made the first lesson on socialization public so that you can read a more detailed introduction to socialization. These are great resources to go along with 'real' classes in person, too.
If you have a puppy: Please read the tips above carefully and get some safe socialization for your puppy. Have puppy parties where you have 2 or 3 friends come over to help you socialize. Have your dog meet children many times, and make friends. Work on bite inhibition and play with your dog. But above all, keep that socialization happening.