Cues like "Sit," "Down," etc. are how we ask for behavior (similar to commands but different, as you'll see in this video). Cues are signals that tell the dog that a specific behavior might earn a reinforcer. A cue can be anything the animal can perceive - hand signals, spoken words, random sounds, doorbell, scent, etc. This video will teach you how to add a cue to a behavior that your dog is already performing, as well as transfer from an old cue to a new cue. Watch my 4 Ways to Get Behavior video to teach them to do a behavior in the first place.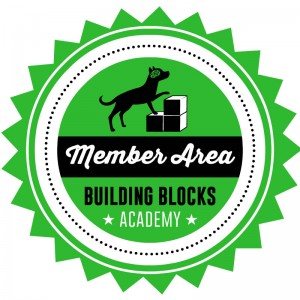 Building Blocks Members get instant access to video lessons, live Q&A, and more!

Professional, ad-free, expert advice

Click to Learn More
If you are already a member, please log in.