We answer members' pet training and behavior questions in live sessions, which are recorded and provided here for easy access. Please log in or
sign up
 for a Student or Pro membership to see the rest of our videos.
Normally only members can see these recordings, but I'm making this one public because this is such a critical topic and could save someone's life. Thanks for watching and sharing! I know you are all busy. 😉
Our guest expert was Molly Sumner, CBATI of Frenchtown, New Jersey. She runs Kindred Companions dog training school and Yellow Dog Pet Supplies (which does shipping). She has lots of great products. Her ABBA username is @nikkoth.
Questions in this video:
What is compassion fatigue?
What can we do to prevent burnout?
What can we do to help our friends in the industry?
Why do we measure success by who can be the busiest?
How do you recommend dealing with the frustrations and disappointments that come when you have a dog who will never been normal because of damage done by illness.
What is your opinion about raising a performance puppy? Puppy has to tug even if he does not want to. Eventually puppy tugs as there is no alternative not to tug. Puppy can not say "I don´t want to". Otherwise the puppy learns to ignore the owner´s wishes.
Depression is linked to a lack of controllability and predictability, exactly the sort of thing we try to build up for dogs in BAT. What do you think about that?
In BAT basic position, our shoulders / elbows are relaxed. With a small dog, can we cheat that to avoid my dog getting tangled in the long leash?
What are some good resources on this topic?
Here are some of the links that Molly wanted to share with us:
Other articles: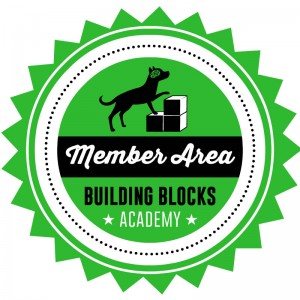 Building Blocks Members get instant access to video lessons, live Q&A, and more!

Professional, ad-free, expert advice

Click to Learn More
If you are already a member, please log in.