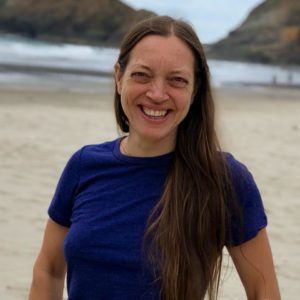 This 6-week online course is packed full of skills to help you find more joy and balance.
Do you want to be in love with your life?
Do you...
Often end up being too busy doing things you don't like?
Wish your clients or family would listen to you or respect your time?
Feel stressed or burned out?
Feel pressured to be "happy" or get upset when others aren't "positive"?
Need more energy or time in the day?
Have habits you wish you didn't have?
Wonder whether there's more to life than simply surviving?
Want to make authentic connections?
Need a tribe you can count on?
This course focuses on helping dog trainers, shelter staff, and all other animal lovers live more wholehearted lives. Why animal lovers? Because Grisha is an animal behavior geek and animal lovers are her people! The activities, analogies, and information she presents in this course fit nicely with what you already know, making them easy to apply.
This course explores:
Practical, straightforward ways to balance your life
Simple activities to do alone or with animals
Ways to discover your needs and get them met
Communication techniques, including Nonviolent Communication
Mindfulness
Wholehearted living skills
Neuroscience
Boundary setting
Habits
Essentialism - targeting where to put your energy for maximum effect
Grief and change
Compassion - helping others without losing yourself
Format:
Weekly lessons in the form of written text with supporting videos
A compassionate online community
Bonus resources for continued learning
Course materials stay in your account for later use.
Start Date: July 10, 2019. 
6-week course with an optional live component. We have a special Facebook group just for "How to Human," with live instruction and Q&A sessions on Wednesdays 10-10:30 am Pacific time [PST]. For registrations after July 10, this course will be available as a self-paced class with the Facebook community, but without the live component.
Don't worry if you can't make the live video sessions. They will be recorded in the Facebook group. While the videos are meant to add value, they are not the main part of the course. You can always do this course at your own pace!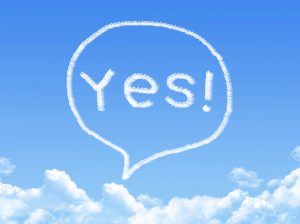 ---
This course was written by Grisha Stewart, MA, CPDT-KA, KPACTP.
"How to Human" covers a variety of techniques for relaxation, mindfulness and communication to bring balance into your life.
If you are enrolled in this course and have an ABBA membership, you can participate in the Facebook group for peer feedback. This is a member-moderated group for Grisha's students.
Here are the list of topics.
Week 1: The Border Collie in Your Head
Week 2: Needs and Emotions
Week 3: Changing Habits without Shame
Week 4: Being Present
Week 5: Stillness and Unconditional Love
Week 6: Impermanence, Groundlessness, and Letting Be
---
Save on your course by getting a Building Blocks membership at the same time. Members get discounts here in the Campus Store, plus unlimited access to tons of video lessons.
---
Purchase: How to Human Online Course
---
---
*
Student Members
get access to tons of how-to videos, discounts in our Campus Store, and access to other resources in our community. Doesx not automatically renew.
**
Pro Members
get all of the Student Member benefits, plus bigger discounts, Animal World Superstars interviews, and more features for dog trainers. Hobby trainers are welcome - you not be a working professional. Does not automatically renew.