BAT Chat – Video Review & More
August 16, 2016 @ 2:00 pm

-

2:30 pm

Free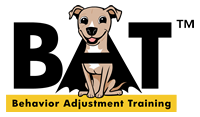 These advanced sessions are exclusively for Pro Members of my Animal Building Blocks Academy. BAT Chats are free live video Q & A sessions with recordings. You can submit BAT set-up videos and ask any BAT-related questions. By filming your training sessions and sharing short video clips with your questions, you will be able to fine-tune your use of this technique. These sessions are especially intended for professional dog trainers who use BAT, including CBATIs, but they are open to all Pro members.
Pre-requisite: A solid introduction to BAT 2.0 for aggression, frustration, and fear. This can be learned in the BAT 2.0 series of feature films, by taking online self-study courses, or by attending live seminars.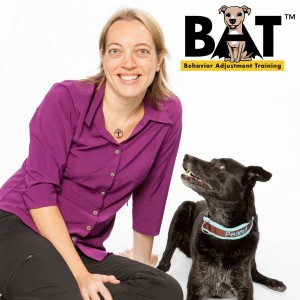 BAT Chats are not available for separate purchase. Please sign up for a Pro membership or log in.
Questions from this session:
Maddie is reactive to people and dogs. We did BAT with me and she and I are friends now. This session is without a trigger, practising leash skills. An issue is that Maddie is really fast and zooms around the space and my client has a hard time keeping up with her. We tried find it and clicker games beforehand, and slow stopping her when she moves too fast. My client is trying hard with the leash skills but not yet completely fluent - she tends to grip tight with her non-handle hand and her handle is loose - but I'm wondering if you can comment on how the leash skills look overall and how they look together moving around the space? Thanks, sorry I should have had my camera tilted down more to see the little dog better but hopefully you can get a sense.
My question is in regards to my border collie, Ember, who has reactive tendencies towards other dogs.
In this short clip of a BAT session with her, you'll see her look at the trigger, disengage and move away. For the rest of the session she does not move any closer to the trigger. This is typical of her BAT sessions. Once she notices the decoy dog she moves away and will not move towards it again. Unlike any other dog I've worked with, Ember seems to have no desire to interact with dogs. I've never seen her play with another dog (even dogs she knows well), nor have I seen her show any desire to be with dogs. She has done more than 10 BAT 2.0 sessions with this result. I've been trying some alternative strategies, but am interested in your input. Thank you!
I also went over:

Video from a double-dog BAT set-up in Sweden
To attend, Pro Members just log in and view this page.
Viewing Tips:
View on a computer or mobile device
Change the resolution for better quality or faster loading
Enlarge the video to full screen by clicking on the lower right of the video or rotating your phone (esc returns you to this view)
The recording will be posted right on this page.
To collect CCPDT CEUs, please visit the recording when it is available. Click the link at the very end of the video.