Portugal: Behavior Adjustment Training (BAT) for Dog Reactivity
May 16, 2018 @ 2:00 pm

-

10:00 pm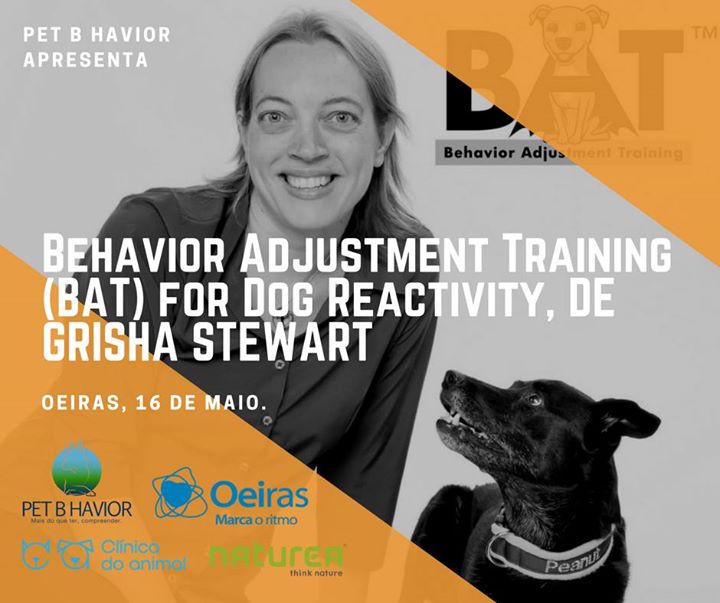 A Pet B Havior tem o prazer de apresentar o seminario "Behavior Adjustment Training (BAT) for Dog Reactivity", de Grisha Stewart.
Grisha Stewart, MA, CPDT-KA é uma autora, oradora internacional e treinadora especializada em reatividade de cães.
Fundou a "Animal Building Blocks Academy", no Alaska e o "Ahimsa Dog Training" em Seattle, que ganhou muitos prémios, incluindo o "Best of Western Washington".
"Ahimsa" é uma doutrina budista de não-violência para todos os seres vivos, o que reflete o foco de Grisha no empoderamento para promover o bem-estar dos cães e seus humanos.
O seu último livro, "Behavior Adjustment Training 2.0: New Practical Techniques for Fear, Frustration and Aggression", foi publicado pela Dogwise no início de 2016.
Entre outras parcerias, esta formação " é apoiada pela Clínica do Animal, Câmara Municipal de Oeiras e Naturea PetFoods. Esperamos por si!
Até já!
Cuidar&Compreender