Shape Up! Canine Fitness Seminar with Lori Stevens in Alaska
June 24, 2016 @ 9:30 am

-

5:00 pm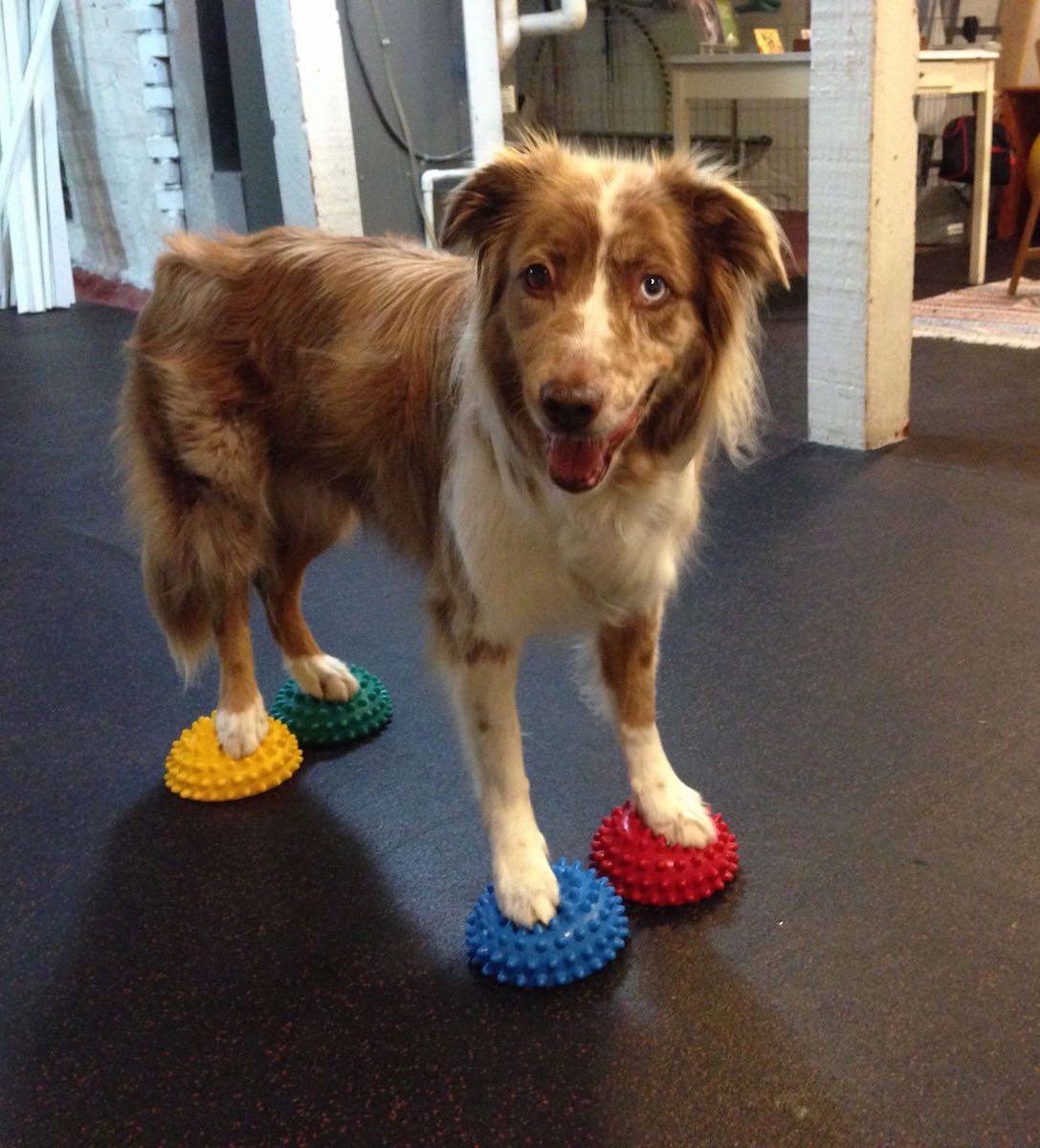 Join us for a day of learning and fun for your dog's health!
Dogs benefit from fitness in a number of ways, from preventing pain to gaining confidence. This seminar is appropriate for people with young dogs, canine athletes, couch potatoes, and senior dogs.
What Will I Learn?
This seminar includes lots of videos and live demos. There will be working spots as well as auditor spots (without dogs).
Physiological issues to look for in dogs
Observation skills
Benefits of all exercises shown in the workshop
Proper form for exercises
When to stop doing a certain exercise or an exercise session
Keeping fitness fun, fear-free, & force-free
Foundation exercises for core strength
How to progress from the foundation exercises
Hind-leg targeting
From on-the-ground exercises to Fitness equipment
Proper use of equipment and again how to progress on the equipment
Fitness Sessions: warm-ups, exercises, cool-downs
Year-long conditioning plan for performance dogs, e.g. how to train during a performance-sport season and how to train in the off-season.
Please note that the list above is not in the order that it will be covered in the seminar.
About Lori Stevens, CPDT-KA, SAMP, CCFT:
Lori Stevens (CPDT-KA, SAMP, CCFT) is a Senior Tellington TTouch® practitioner for dogs, cats, and other animals. She is also a Certified Professional Dog Trainer – Knowledge Assessed (CPDT-KA); a FitPAWS Master Trainer; a certified Small Animal (dogs and cats) Massage Practitioner (SAMP) with a specialty in rehabilitation; and is certified in Canine Massage by the National Board of Certification for Animal Acupressure & Massage. Lori is also a Certified Canine Fitness Trainer (CCFT) via the University of Tennessee.
She uses humane, friendly, scientific and innovative methods, in an educational environment, to improve the health, behavior, and performance of animals.
Lori's experience and approach are holistic and one of respect for animals as teachers. She continually studies the interactions among animal behavior, movement, learning, and health. Her continuing education includes conferences (e.g. Clicker Expo) and seminars on behavior (e.g. Dr. Susan Friedman), positive training, canine fitness, and rehabilitation techniques. She has an established companion animal practice in Seattle which offers private sessions and webinars. She also teaches workshops worldwide. Lori has three DVDs produced by Tawzer Dog Videos.
Other Info:
We will have some FitPaws equipment for the seminar. Attendees can pre-order some equipment at discounted rates (info will be sent out later).
If you are registered to bring a working dog, please see the list on that page for what to bring.
Lunch is not too far away in town and we will have a one-hour break. You may still want to bring a picnic lunch so you can enjoy the area.
Click the venue name or the map below for directions, a trail map of the APU campus, and parking info.
CPDT CEUs should be available for trainers.
Registration
There are two ways to attend - with your dog (working spot) or without your dog (auditor spot).
Register to attend WITH your dog ($149 - booked up, waitlist available)
Prices shown are for the general public. Animal Building Blocks Academy members get discounts, so be sure to log in first.
Bring a way to take notes, a cushion (see below), business cards, walking boots (if you want to walk the trails - probably also bug spray for the hike since it's Alaska), and a coffee mug (we'll also provide disposables).
The chairs are all anchored down and there is no room for other chairs. But do feel free to bring a cushion to pad the university standard seats!
Light snacks and coffee/tea/sodas/water will be provided.
Join the Facebook Event to stay updated and please, please, please share the event! It's a challenge to bring quality folks up to Alaska so we appreciate all the help we can get with spreading the word.