Colorado – Empowered Socialization: BAT 2.0
April 21, 2018 @ 10:00 am

-

April 22, 2018 @ 5:00 pm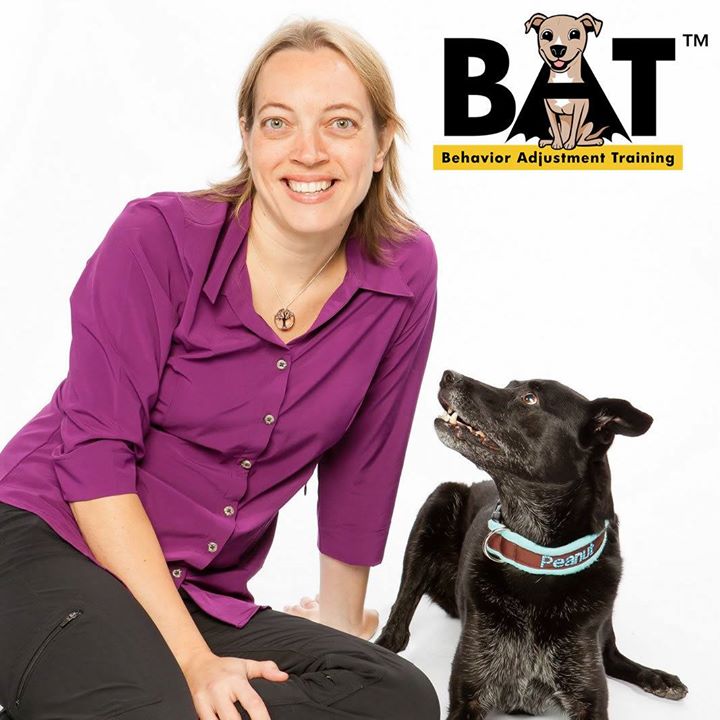 All Breed Rescue & Training is proud to announce that we will be hosting Grisha Stewart MA, CPDT-KA, KPACTP to present "Empowered Socialization: Behavior Adjustment Training for Aggression, Frustration, and Fear," a 2-day Intro to BAT 2.0 seminar to be held Saturday and Sunday April 21 - 22. Grisha Stewart is an author, international speaker, and dog trainer who specializes in dog reactivity; she developed Behavior Adjustment Training (BAT) to boost dogs' confidence and social skills. Because of its elegant simplicity and effectiveness in rehabilitating reactivity, this dog-friendly method has spread quickly throughout the world. This two day seminar will present force free methods of adjusting behaviors you encounter (and may struggle with) on a daily basis within a framework of empowering the animals you live and work with to gain confidence and social skills naturally.
Intro to BAT 2.0 is open to anyone wishing to build better relationships and foster two-way communication with the animals in their lives, whether you are a nonprofessional dog owner, or a professional animal behaviorist, animal rescuer, dog trainer, or veterinary staff member.
A portion of the proceeds will go to All Breed Rescue & Training. This will help us continue to bring talent and knowledge of an international caliber to our local community. Programs like these provide us with opportunities to create safe spaces for all animals - humans included - in which to learn from and grow with each other.
Topics include: Fear acquisition, aggression and reactivity to people and dogs, frustrated greetings, body handling, puppy socialization, preventing aggression.
For more information & to register please visit
http://haveanicedog.org/events/bat2.0
Facebook event: https://www.facebook.com/events/406661589775723