ANIMAL WORLD SUPERSTARS: Emily Larlham "Kikopup" (Dog Training)
January 26, 2016 @ 12:00 pm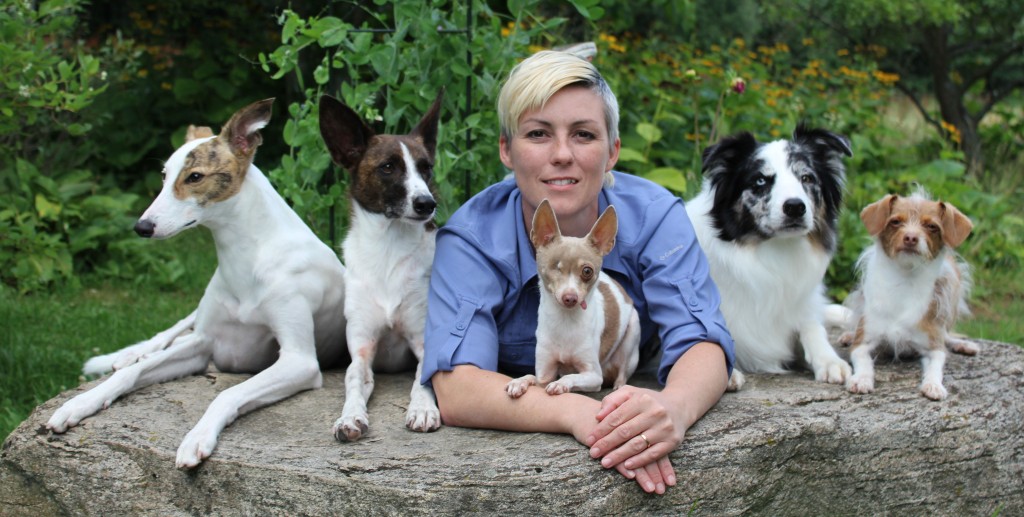 Topics for questions: clicker training, luring, tricks, fear, anxiety, relaxation, useful skills to teach dogs, improving your dog training technique.
"I first 'met' Emily Larlham when I watched her Kikopup YouTube channel many years ago. Her training skills and willingness to share with the world have improved the lives of countless dogs and families. Through her channel, DVDs, and live seminars, Emily makes us look at what's out there and keep pushing for more humane, skillful ways to train." - Grisha
How to Attend Online:
These live video interviews are always free for our Pro Members. They are not available for separate purchase, but we'd be happy to have you join us as a member. [Click here for Membership Info]. Sessions are recorded for later access and can be found under Pro Member Q&A Recordings.
To attend, just log in and go to the Animal World Superstars Pro Member Q&A page. You can post your questions in advance and we will save them up for the session. You can also post questions live.
Date: January 26, 2016, 12 noon - 12:45 pm PST
This video, for example, as over a million views on YouTube:
About Emily Larlham
Emily Larlham runs the dog training business Dogmantics.  She resides in San Diego, California.  She is well known around the world for her popular Youtube channel 'Kikopup' with over 200 in-depth dog training tutorials.  Emily created the term Progressive Reinforcement Training to describe an ethical way of training animals that involves no form of physical or psychological intimidation.
Emily has conducted seminars on Progressive Reinforcement Training in North and South America, Europe, Africa, Australia and Asia.  She began her career as an animal caregiver at a shelter where she took care of all types of dogs and raised rooms full of puppies.  She apprenticed with her mentor Kyle Rayon for 5 years, learning from and working with thousands of shelter dogs.  Emily then started her own business.  She combines her artistic background and training skills to invent creative, fast and reliable ways to solve problem behaviors as well as train complex behaviors and tricks.
Emily's motto is: 'Dogs are the best teachers.'
[Animal World Superstars Info]   [Membership Information]