ANIMAL WORLD SUPERSTARS: Greg McKeown, MBA (Essentialism)
December 15, 2015 @ 10:40 am

-

11:15 am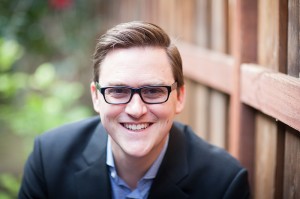 Topics for questions: How to stop being spread too thin, how to make a bigger impact, essentialism, efficiency, burnout, being too busy.
"Greg McKeown is not in the dog world, but the concept of 'less but better' from his book changed how I run my life.  Burnout is of the big issues in the dog training and rescue work. Part of that comes from trying to do a million things at once. We feel like we are not doing enough and yet the work piles up. That's why I invited Greg to do an Animal World Superstars interview to share his insights with us. I can't give you more time in your day, but I can help you live your day more efficiently. " - Grisha
How to Attend Online:
These live video interviews are always free for our Pro Members. They are not available for separate purchase, but we'd be happy to have you join us as a member. [Click here for Membership Info]. Sessions are recorded for later access and can be found under Pro Member Q&A Recordings.
To attend, just log in and go to the Animal World Superstars Pro Member Q&A page. You can post your questions in advance and we will save them up for the session. You can also post questions live.
Date: December, 2015, 10:30 am - 11:15 am PST
About Greg McKeown, MBA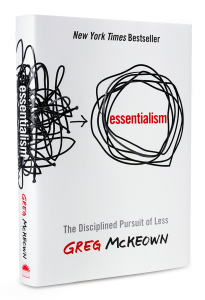 Greg McKeown has dedicated his career to discovering why some people break through to the next level—and others don't.
The definitive treatment of this issue is addressed in McKeown's latest project: the instant New York Times and Wall Street Journal bestseller, Essentialism: The Disciplined Pursuit of Less.  As well as frequently being the #1 Time Management book on Amazon, this book challenges core assumptions about achievement to get to the essence of what really drives success.
McKeown is the CEO of THIS Inc, a company whose mission is to assist people and companies to spend 80 percent of their time on the vital few rather than the trivial many. Clients include Adobe, Apple, Google, Facebook, Pixar, Salesforce.com, Symantec, Twitter, VMware and Yahoo!. His writing has appeared or been covered by Fast Company, Fortune, HuffPost, Politico, and Inc. Magazine. He is among the most popular bloggers for the Harvard Business Review and LinkedIn's Influencers group: averaging a million views a month. McKeown has been interviewed on numerous television and radio shows including NPR's All Things Considered and NBC's Press: Here. Entrepreneur Magazine voted his interview at Stanford University the #1 Must-See Video on Business, Creativity and Success.
[Animal World Superstars Info]   [Membership Information]