Pittsburgh 2-Day BAT Seminar + 1 Day Advanced Workshop
March 5, 2016

-

March 7, 2016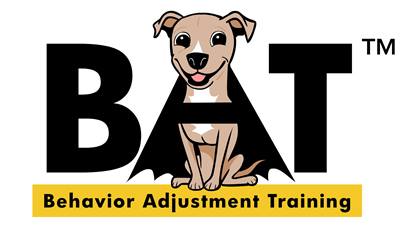 Asgard Raw Dog Food in conjunction with Pawsitive Reactions Dog Training present Grisha Stewart and BAT in Pittsburgh, PA.
When:
2-day seminar: Saturday, March 5th and Sunday, March 6th Seminar 2016 (10-6 Saturday, 10-5 Sunday)
Advanced workshop: Monday, March 7th 2016 (9-3 pm) : Advanced Workshop includes hands on leash skills and practice set-ups.
About the 2-Day seminar:
Empowered Socialization: BAT for Dog Aggression, Frustration and Fear seminar conducted by the renowned Grisha Stewart, MA, CPDT-KA, focusing on the proper methods to reduce reactivity in dogs using Behavior Adjustment Training (BAT). This seminar is ideal for Dog Behavior Consultants and Trainers, Animal Rescue/Shelter Workers, Volunteers and Fosters, Dog Walkers and Veterinary Staff.
Fighting is expensive for dogs. Instead of jumping directly into fighting, most dogs give distance-increasing signals, from subtle to overt. But many dogs have also learned to give up on the subtle signals and leap straight to showing big aggressive displays, fighting, or fleeing in panic.
When dealing with aggression, fear, or frustration, BAT builds social skills, confidence around the trigger, and trust in the handler. While food or other rewards are used with BAT in certain situations, the main focus of BAT is on giving the dog maximal control in the desensitization process without interference from the handler.
This technique is subtle, yet powerful, and should definitely go into your training toolbox.This presentation will show many video clips with case studies using a variety of BAT set-ups, as well as videos of how to deal with problems that crop up, practical hands-on work for your own leash skills, and how to use BAT with other behavior modification techniques. We will discuss the science behind BAT and similar techniques, the reasons and ways that BAT is kept low-stress, how to get volunteers for set-ups, how to use BAT 'undercover' in the real world, how BAT compares to other methods, and more. You'll also get some hands-on practice via roleplaying with leash handling techniques that are essential for BAT.
ONLY 120 AVAILABLE SPOTS FOR WEEKEND SEMINAR (SOME ALREADY PRE-RESERVED)
Workshop Info:
ONLY 32 AVAILABLE SLOTS FOR MONDAY SEMINAR
24 slots are for auditors, 8 are working spots with dogs. Dogs attending should be very laid back and relaxed with zero reactivity. Dogs attending must be able to comfortably sniff in the presence of other leashed dogs.
DOGS ATTENDING MONDAY SHOULD *NOT* BE REACTIVE AND MUST BE PRE-SCREENED. A PHONE INTERVIEW WILL NEED DONE PRIOR TO PAYMENT. First appropriate and paid, first served.
Persons wanting to attend ONLY the Monday workshop MUST have already taken a recent BAT seminar (proof required), read her new book or watched her new DVD's.
Pricing & Registration:
Early reservation discount through January 15, 2016 and regular seminar pricing after January 15, 2016.
Early bird pricing: $199.00 for weekend seminar only; $348.00 total for weekend plus working slot short day seminar; $304.00 for weekend seminar plus auditor slot for short day seminar.
Regular pricing: $229.00 weekend seminar only; $378.00 for weekend seminar plus working spot forshort day seminar; $334.00 for weekend seminar plus auditor slot for short day seminar.
Short day seminar ONLY with proper qualification: Working slot, $225.00; auditor slot, $149.00.
Payment methods accepted: Cash, check, money order, Visa/MC/Discover, PayPal. Credit card payments currently taken over the phone at 412-818-2606 or in person for local customers of Asgard Raw Dog Food. PayPal to Asgardpaypal@yahoo.com
Please email Jackie: Asgard_raw@yahoo.com or Debby: Debby@Pawsitivereactions.com
Where:
Seminar & workshop location: North Hampton VFD - 5149 North Pioneer Road, Gibsonia, PA 15044 (Pittsburgh)