ANIMAL WORLD SUPERSTARS: Lori Stevens CPDT-KA, SAMP, CCFT
March 23, 2016 @ 12:00 pm

-

12:45 pm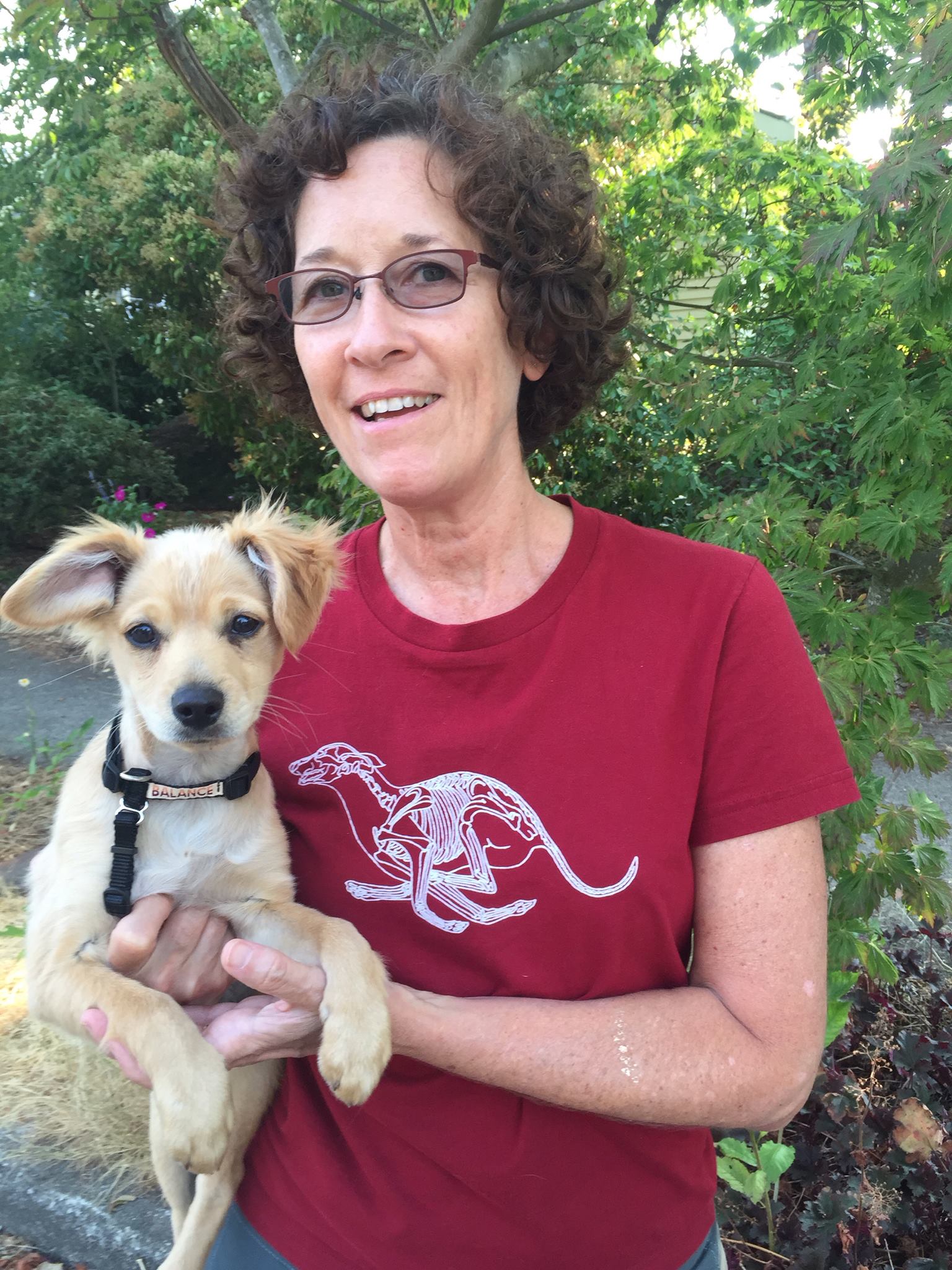 Topics for questions: Canine fitness, massage, TTouch, general dog training, fear, and harnesses (including her own Balance harness).
"Lori is an amazing renaissance woman who never stops learning. She knows a ton about animal training, but she also has gotten in-depth education on the physical bodies of the dogs we work with. With her broad background, she is able to approach her work from a different angle from most of us." - Grisha
How to Attend Online:
These live video interviews are always free for our Pro Members. They are not available for separate purchase, but we'd be happy to have you join us as a member. [Click here for Membership Info]. Sessions are recorded for later access and can be found under Pro Member Q&A Recordings.
You can post your questions in advance or during the interview.
Date: Wednesday, March 23, 2016, 12 noon - 12:45 pm PDT
About Lori Stevens, CPDT-KA, SAMP, CCFT:
Lori Stevens (CPDT-KA, SAMP, CCFT) is a Senior Tellington TTouch® practitioner for dogs, cats, and other animals. She is also a Certified Professional Dog Trainer – Knowledge Assessed (CPDT-KA); a FitPAWS Master Trainer; a certified Small Animal (dogs and cats) Massage Practitioner (SAMP) with a specialty in rehabilitation; and is certified in Canine Massage by the National Board of Certification for Animal Acupressure & Massage. Lori is also a Certified Canine Fitness Trainer (CCFT) via the University of Tennessee.
She uses humane, friendly, scientific and innovative methods, in an educational environment, to improve the health, behavior, and performance of animals.
Lori's experience and approach are holistic and one of respect for animals as teachers. She continually studies the interactions among animal behavior, movement, learning, and health. Her continuing education includes conferences (e.g. Clicker Expo) and seminars on behavior (e.g. Dr. Susan Friedman), positive training, canine fitness, and rehabilitation techniques. She has an established companion animal practice in Seattle which offers private sessions and webinars. She also teaches workshops worldwide, including an upcoming Canine Fitness seminar in Alaska. Lori has three DVDs produced by Tawzer Dog Videos.