Live Online Seminar:
Grisha Stewart – "The Future of Dog Training"
November 10, 2015 @ 2:00 pm

-

3:30 pm

$29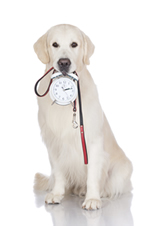 Dog training practices and philosophies are always changing based on science and innovative techniques from trainers and behaviorists in the field. Change is hard, but if you have an idea of where you might be going, it's a little easier!
What was considered to be modern or 'balanced' 10 years ago has faded into 'old-fashioned' training as people discover even better ways to address problems and empower choices. It's not enough any more to train with a focus on reinforcement and avoid giving leash corrections. Don't get me wrong, that's a good start, but there's more.
In my travels around the world to teach seminars, I have seen a wide variety of perspectives on the role of the trainer, what dogs can and should learn, and how they should best learn those lessons. This 1.5 hour seminar shares my perspective on where I see animal training going and what benefits that can have for the dogs and other animals in our care.
PLEASE CLICK HERE TO PURCHASE OR VIEW THE RECORDING OF THIS ONLINE SEMINAR