Does your dog wiggle and jump around when you're trying to put her tracking harness on? Or maybe he's afraid of his winter dog boots and you have trouble putting them on? Whenever you need to put equipment on your dog, I recommend training your dog to actively participate in getting that gear on himself. Active cooperation is better than  passive acceptance. Watch this video to learn how to teach your dog to put on his own gear.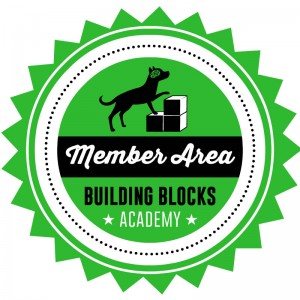 Building Blocks Members get instant access to video lessons, live Q&A, and more!

Professional, ad-free, expert advice

Click to Learn More
If you are already a member, please log in.