We answer members' pet training and behavior questions in live sessions, which are recorded and provided here for easy access. Please log in or sign up for a Student or Pro membership to see the video on this page.
Questions in this video:
do you have any tricks up your sleeve for when a dog becomes 'deaf' to a request that she knows only too well, well enough that if you tap your foot or say "what did I say" it gets performed.
My niece is terrified of dogs and my dog is also scared of people. How can I bring them together?
I have two Westies, male & female 5 years old. I have had the boy for 3 years and the girl her whole life. When they are out at the fence or in the house and someone goes by, they both bark and then he turns to her and attacks her. What can I do?
I made a training mistake the other day. I let my dog off leash before he was ready, so I had to go catch him. This guy stopped to help -- he was only helpful because he just terrified my dog into running back to me. He told me that I had to be more dominant. What could I have said in that situation?
I know plenty of people use BAT with horses, but what about miniature potbelly pigs? I use BAT with dogs all the time (fear, reactivity, and aggression are my specialties) and I have clicker trained a pig before (that was super easy), but I have been asked if I can help someone with their 2 Male PPs that are not fans of strangers (to put it lightly).
My cat is terrified when I take her to the vet. I have to shove her into the carrier because otherwise she will flip out in the car. She yowls the whole way. What can I do?
Here are some of the links that Grisha referred to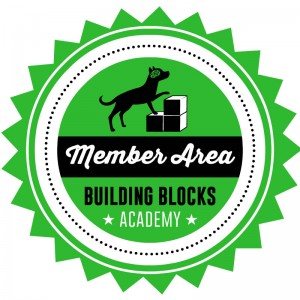 Building Blocks Members get instant access to video lessons, live Q&A, and more!

Professional, ad-free, expert advice

Click to Learn More
If you are already a member, please log in.