If you have more than one animal to train at a time (like multiple dogs, your dog and your cat, your dog and your son...) it can be very helpful to use something called "stationing" to keep them from mobbing you. This is also useful for dogs who fight in the home...more on that later. Watch this video for several useful tips for training in multi-dog or multi-species households.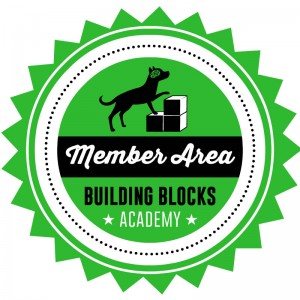 Building Blocks Members get instant access to video lessons, live Q&A, and more!

Professional, ad-free, expert advice

Click to Learn More
If you are already a member, please log in.