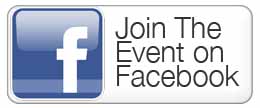 Please log in as a Pro member to see the recording of Grisha's June 30, 2015 interview with Jean Dodds, DVM below. 
If you are not yet a member, we  hope you will join us for the live interviews and other great features of our school. Click here for membership info.
Topics for questions: Thyroid - including behavior, nutrition - including functional foods (see new book below), and any vaccine issue
"I invited Dr. Dodds to the Q&A because she's one of the greatest veterinarians of our time. If you have a dog with reactivity issues, you may or may not know that one of the reasons may be a thyroid issue. If you have ever had your vet send in a sample for a fancy thyroid test, you have Dr. Dodds to thank! She also has a brand new book about food that may change your world." - Grisha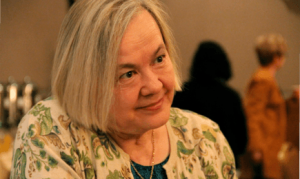 Questions from the interview:
What is the inspiration for the work that you do?
When people post about aggression online, at some point, someone will bring up your thyroid test. In plain language, what's the link between aggression and the thyroid?
What are some of the signs that indicate that you should test a dog's thyroid function?
On my site, a lot of the people have dogs with reactivity issues (fear, frustration, and aggression). In what ways might nutrition be linked to those issues?
Can you please explain your current puppy vaccination protocol?
Do you have any stats on how many dogs die from vaccinosis?
What breeds are predisposed to vaccinosis?
What would be three good questions to always ask our vet regarding blood panels and vaccinations?
What are the three most important questions to ask a vet before any health issues even occur - finding a good vet
What do you think about giving Thyroid substitute to a dog that is reactive or has fear and aggression problems, that does not or not well respond to training but who has blood values that are OK, not conspicuous (German Laboratories). Sometimes I hear that dogs get substituted, and if that does not work, the dose is increased but more on the basis of behavior than of blood values.
If you had a magic wand and could take certain ingredients off of the market and out of commercial dog food, what would they be?
What tests should be included on a full thyroid panel for testing to diagnose thyroid dysfunction? We always recommend full panels, but it seems each vet practice has their own "panel."
how do you suggest people handle the lack of soloxine and thyro tabs on the market. how is this affecting testing and retesting once the name brands are available?
Can you explain how melatonin works to help dogs with alopecia?
What common mistakes do you see with people who prepare their own food for their dogs?
What do you think about cricket as a protein source?
You and Hemopet have been able to make some really significant contributions in your lifetime, including a blood bank for dogs, comprehensive thyroid testing, and the nutriscan test for food allergies. I think a lot of people still don't know about those. Can you tell us more about Nutriscan?
Do you know where Canada's canine blood banks are?
I recently rescued a small white dog 28 lbs , I have no idea if he was vaccinated as a puppy but by law our local Humane Services must vaccinate before adoption. My guess he is about 9 months . What would you recommend I do ? Blood work ? behavior change etc? I am concerned he had double dose
What's your top overall tip for taking care of dogs? In other words, what's one thing that you really wish every dog family knew?
The greyhounds at Hemopet donate blood twice a month and live in your facility for 12-18 months before putting them up for adoption. What does the staff do to give the dogs a good quality of life during that time, and to prepare them for life in family homes?
What kind of cooperative care activities does your staff teach? For example, dogs can actively learn behaviors to do during husbandry tasks, like targeting their chin to your hand or lap during a blood draw, so that the need for restraint is minimized.
Date: June 30, 2015, 12 noon - 12:45 pm PDT
W. Jean Dodds, DVM
Dr. Dodds received the D.V.M. degree with honors in 1964 from the Ontario Veterinary College, University of Toronto. In 1965, she accepted a position as a Research Scientist with the New York State Health Department. She began comparative studies of animals with inherited and acquired bleeding diseases. Eventually, her position culminated as Chief, Laboratory of Hematology, Wadsworth Center. In 1980, she also became Executive Director, New York State Council on Human Blood and Transfusion Services.
This work continued full-time until 1986 when she moved to Southern California to establish Hemopet, the first nonprofit national blood bank program for animals, which also adopts out ex-racing greyhounds.
The diagnostic division of Hemopet, Hemolife, provides the most advanced comprehensive diagnostic profiles for identifying canine thyroid disease, performs titer testing, as well as a wide range of other diagnostic services. Hypothyroidism is the most common endocrine disorder of dogs. More than 80% of cases result from autoimmune thyroiditis, the heritable autoimmune disease that progressively destroys the thyroid gland. Classical clinical signs of hypothyroidism only appear once more than 70% of the gland is destroyed. Accurate diagnosis may be difficult because thyroid dysfunction produces a wide range of clinical signs, many of which are subtle and mimic those of other causes.
Dr. Dodds also assisted Antech Diagnostics to establish its IFA testing method (published in JAVMA 2000) and with its thyroid testing antibody profiles.
Dr. Dodds is very well-known for her minimum vaccine protocols and as Co-Trustee of The Rabies Challenge Fund. She provides an FAQ on the subject and has authored several articles such as "Changing Vaccine Protocols."
Dr. Dodds co-authored The Canine Thyroid Epidemic: Answers You Need for Your Dog, which was rewarded the Dog Writers Association of America, Best Care and Health Book for 2011 and the Eukanuba Maxwell Canine Health Award. Her second book, Nutrigenomics: Foods that heal your dog, was published in January 2015. Check out her very informative blog, too!
In 2011, Dr. Dodds released NutriScan, a food sensitivity and intolerance diagnostic test for dogs. NutriScan tests for twenty of the most commonly ingested foods.
[Pro Q&A Page]   [Membership Information]
Notable
• Grantee of the National Heart, Lung, and Blood Institute (NIH) and has over 150 research publications.
• Former President of the Scientist's Center for Animal Welfare
• Former Chairman of the Committee on Veterinary Medical Sciences, National Academy of Sciences
• Former Vice-Chairman of the Institute of Laboratory Animal Resources, National Academy of Sciences
• Former member of the National Research Council/BANR Committee on National Needs for Research in Veterinary Science, which released its report in July 2005
• Currently on Board of Directors of the American Holistic Veterinary Medical Association
• Currently on Board of Directors of the American Holistic Veterinary Medical Foundation
Awards
• 1974: Outstanding Woman Veterinarian of the Year, AVMA Annual Meeting
• 1977: Region I Award for Outstanding Service to the Veterinary Profession from the American Animal Hospital Association
• 1978 and 1990: received the Gaines Fido Award as Dogdom's Woman of the Year
• 1978: Recognition of Special Contributions to the Veterinary Profession from the American Animal Hospital Association
• 1984: Centennial Medal from the University of Pennsylvania School of Veterinary Medicine
• 1987: Distinguished Practitioner of the National Academy of Practice in Veterinary Medicine
• 1994: Holistic Veterinarian of the Year Award from the American Holistic Veterinary Medical Association
Patents
U.S. Patent 5,196,311   ELISA Test for von Willebrand Factor
U.S. Patent 5,202,264   ELISA Using Multi-Species Antibodies for Detection of von Willebrand Factor in Multiple Species
U.S. Patent 5,486,685   Oven with Food Presence Indicator
U.S. Patent 5,830,709   Detection Method for Homologous Portions of a Class of Substances
U.S. Patent 6,287,254   Animal Health Diagnostics
U.S. Patent 6,537,213   Animal Health Care, Well-Being and Nutrition
U.S. Patent 6,730,023   Animal Genetic and Health Profile Database Management
U.S. Patent 7,029,441   Animal Health Care, Well-Being and Nutrition
U.S. Patent 7,134,995   Animal Genetic and Health Profile Database Management
U.S. Patent 7,548,839   System for Animal Health Diagnostics
U.S. Patent 7,552,039   Method for Sample Processing and Integrated Reporting of Dog Health Diagnosis
U.S. Patent 7,794,954   Detection and Measurement of Thyroid Analyte Profile
U.S. Patent 7,797,145   Animal Health Diagnostics
U.S. Patent 7,799,532   Detection and Measurement of Thyroid Hormone Autoantibodies
U.S. Patent 7,865,343   A Method of Analyzing Nutrition for a Canine or Feline Animal
U.S. Patent 7,867,720   Food Sensitivity Testing in Animals
U.S. Patent 7,873,482   Diagnostic System for Selecting Nutrition and Pharmacological Products for Animals
U.S. Patent 8,060, 354  System and Method for Determining a Nutritional Diet for a Canine or Feline Animal