We answer members' pet training and behavior questions in live sessions, which are recorded and provided here for easy access. Please log in or sign up for a Student or Pro membership to see the video on this page.
Question in this video:
Do you have set ups for walking past agressive barking and growling dogs (behind a fence)? Especially if you can't bring distance between the dogs barking and your dog. We try to walk on the other side of the street, use a "look at me" command and her favorite toy to carry for her. But if cars drive past, we can' t change the side of the street.
Beyond what is on the site, what are suggestions for shy dogs who run away at nail filing / separately / or scissors, even with distance, duration, high stakes treats and a hungry dog?
HI, my puppy is 5 1/2 months old and he is having ongoing problems with the car. Currently he is calmer during travel but dislikes entering vehicle. I have used all doors, step, hand targeting, games with other dogs getting in the car. He does not seem to like being in a confined space and also has problems settling in his crate although his crate training is improving. Some fresh ideas may help.
fyi, I have done ttouch. I had no success and had a master come here. they worked with us for four hours and found only one thing that was helpful. everything , especially the wraps backfired.
I just got a new shiba inu puppy. She is growling at me when I touch her or try to put a leash on her to go outside. What can I do to make her stop growling and snapping?
Do you have a favorite muzzle?
Here is the Pro Member Q&A that referred to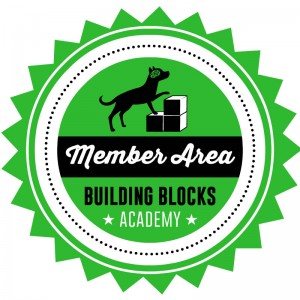 Building Blocks Members get instant access to video lessons, live Q&A, and more!

Professional, ad-free, expert advice

Click to Learn More
If you are already a member, please log in.