We answer members' pet training and behavior questions in live sessions, which are recorded and provided here for easy access. Please log in or sign up for a Student or Pro membership to see the video on this page.
Animal training and care questions in this video:
We got a Goldendoodle puppy for our children a few months ago. She adores my 8-year-old son but tolerates my daughter, who is 6. I'd like to get another puppy for her. How long should I wait before getting another puppy?
Regarding the Goldendoodle puppy - How do I train the new dog to be my daughter's dog?
My 14-year-old female Pug mix has suddenly become aggressive towards the cat whenever the cat comes near her food. It's a little dangerous for the cat, but mostly dangerous for the dog. I'm afraid he will scratch her eye.
How do you teach heeling?
How do you do Mime Pulling without a leash?
Demo: Grisha's new toy, the iChime
How do you choose a good animal rescue?
Bonus video: relaxation after play
Links Grisha referred to in this session (or could have):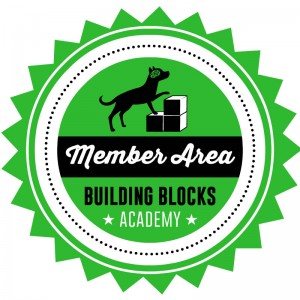 Building Blocks Members get instant access to video lessons, live Q&A, and more!

Professional, ad-free, expert advice

Click to Learn More
If you are already a member, please log in.