We answer members' pet training and behavior questions in live sessions, which are recorded and provided here for easy access. Please log in or sign up for a Student or Pro membership to see the video on this page.
The audio in this video gets out of sync partway through. Sorry about that!
Animal training and care questions in this video:
What are the first things Grisha is going to teach the puppy? 🙂 And why?
How to teach a dog self control or practise better self control? Older dog or a puppy.
I believe that most of my 20-month old doberman's reactivity is immaturity and leash frustration. I have a huge walnut tree in my yard which is squirrel central so everywhere we go outside he is scanning up for wildlife to chase. The leaves rustle in the wind and he is piloerect and on his toes at least. He rarely will play "find it" in this state. Should I allow this in the yard?
First my puppy was a bit scared of people and dogs. We have worked with the socialization with our friends and their dogs and now puppy wants to greet every people and dogs we meet in our daily walks. Should I still mark & move as done before when puppy was scared? I don´t want the puppy greet everyone in our walks and we have not let her greet. How to avoid frustration?
We are keeping our puppy off leash in forest. How to work that puppy learns and becomes a habit to stay with us when off leash? We are giving treats when puppy walks close to us and playing with toys.
Question about the squirrels. Could Mark & Move help with this also as it helps with a lot of things 😀 Meeting squirrel is a stressful thing anyway (barking, whining,...)?
Links Grisha referred to in this session (or could have):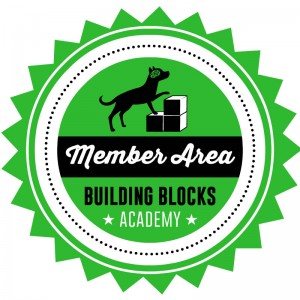 Building Blocks Members get instant access to video lessons, live Q&A, and more!

Professional, ad-free, expert advice

Click to Learn More
If you are already a member, please log in.