We answer members' pet training and behavior questions in live sessions, which are recorded and provided here for easy access. Please log in or sign up for a Student or Pro membership to see the video on this page.
The audio in this video gets out of sync partway through. Sorry about that!
Animal training and care questions in this video:
Train the dog you have today. Could you tell more about this!
Bean is adorable. Did you speak about the Adaptil collar yet? I am slightly behind.
can you please demonstrate how to us the symmetry line with two points of attachment, how could I use it with a head halter and front attachment of the balance harness? would this be the best transition to just the front and back attachments. I see how it would not put pressure on the heck if used with the halter? would you attach it there and slide it through the front ring?when demonstrating the symmetry line please show both methods for two points of attachment. one is as a long line and the other double reins it would appear from the pictures.
My dog is excited when opening the car door. Should I wait my dog to relax and drive off? Not to let my dog out every time? So he can not anticipate that he is going for a nice walk. When he anticipates, he offers me a "relaxing" position when he really is not relaxed but just offering a wanted position to get to the walk.

About the Adaptil collor for bean. Can you please speak about it's use and any studies that have proven it's effectiveness? My understanding is that it varies from dog to dog and it is hard to judge if it is having a calming effect.

I have a client who refuses to take treats on a walk. His wife will carry treats, but he won't. Do you have any suggestions to get more compliance?
Grisha also talked about what she's realizing from having a new puppy again
Links Grisha referred to in this session (or could have):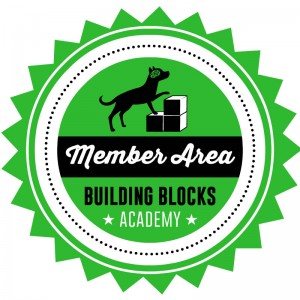 Building Blocks Members get instant access to video lessons, live Q&A, and more!

Professional, ad-free, expert advice

Click to Learn More
If you are already a member, please log in.