We answer members' pet training and behavior questions in live sessions, which are recorded and provided here for easy access. Please log in or sign up for a Student or Pro membership to see the video on this page.
Dog training and care questions in this video:
Peanut and the puppy playing together is too adorable. I am trying to use the Premack principle when brushing my dogs teeth. He loves playing with his food boxes from the puppy class last year. How can I transfer that reward for allowing me to brush even for a second or two?
why is peanut outside?
how do you get a dog used to people running past them and the dog not alerting towards them as if they would like to run towards them.
Should LAT be taught for every dog? For certain worrisome situations where increasing distance can´t be possible?
with another dog I carried a mat. would you recommend that. I did the Leslie McDevitt place concept 'place'
how does look at that integrate with BAT. I did leslie's program
Asking about the Voyce collar Joey spoke of. Would this collar be of use to evaluate stress and anxiety in a dog, or would a simple heart rate monitor be as effective?
You mentioned that the NEW Symmetry Line that you sell line has a brass clip and how this effects conductivity. Can you please elaborate on what this means.
Did the rescue organization place a chip in Bean before you adopted him?
How would you teach your dog to do more of a casual "hi there" then move on greet as opposed to a intense sniff the person for five minutes one
How to get success in puppy class? That the puppy gets positive experience and less stress. We are bringing the relaxation mat with us. What else?
Grisha talked about how she could have helped Bean relax more at last night's party at her house.
Links Grisha referred to in this session (or could have):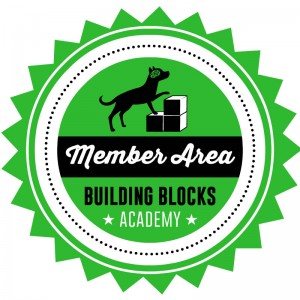 Building Blocks Members get instant access to video lessons, live Q&A, and more!

Professional, ad-free, expert advice

Click to Learn More
If you are already a member, please log in.