We answer members' pet training and behavior questions in live sessions, which are recorded and shown here. Please log in or sign up for a Student or Pro membership to see the video.
Dog training and care questions in this video:
Can you explain more about "frustrated greeters" What typical behaviours do they exhibit? What causes these behaviours? Along with the BAT leash skills & working on one on one greetings, what else can be done to help these dogs? Do you have any videos of the greetings required for these dogs on the site? [I will answer that again next time since only the second half made it into the recording]
What exercises can be done on the bosu ball that you had in the last Q & A with an older / larger dog?
Would you have an idea about grooming setups? I use the leash to steady Lucy when I'm trimming nails, cleaning ears etc. Afterwards she seems to hold a grudge and doesn't want me to put her back on the leash to go out. I am trying to be very careful not to pressure her into accepting grooming but she doesn't love it yet to be sure.
Follow up on Spiral from X-pen to teach
"go- around",
"play a fun and enriching game," and
"build my dog's confidence."--
TY! This is working out great for my dog. I am glad that we do not have to it away after practice, (like a prop each time,) since we live in a small space and fitting it into a closet it not easy and is very noisy, which would my dog
Follow up on adopting for adopters who have had one dog in the recent past who is no longer alive, but who want to adopt from a reputable shelterWould you say that they could:
1: Spend time learning dog body language to be able to gauge once meeting dogs in the shelter?2: "Foster to adopt" to see if it is a match, before agreeing to adopt the dog?
Part 2:
3:i: possibly interview several force-free, humane, positive trainers
ii: select a trainer in advance who has experience reading dog body language,
iii use the trainer as part of the selection process for help in the shelter with many or few available dogs, even if this means more than on visit
iV work with that trainer once the dog settles inWould this be the process?
I went over an on-leash play session with the "leash dance" with Bean and a chihuahua X.
Links I referred to in this session (or could have):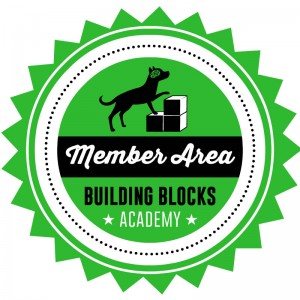 Building Blocks Members get instant access to video lessons, live Q&A, and more!

Professional, ad-free, expert advice

Click to Learn More
If you are already a member, please log in.