We answer members' pet training and behavior questions in live sessions, which are recorded and shown here. Please log in or sign up for a Student or Pro membership to see the video.
Dog training and care questions in this video:
I went over some topics of my own:

Videos of puppy Bean playing with his (ridgeless) Rhodesian Ridgeback friend (regular speed and slow motion). I talked through the body language and discussed self-handicapping during dog play.
Training and enrichment for senior dogs.
Videos of Bean camping with his dog friend Lily.
Rant: dog collars high on the neck are 'effective' because they're painful.

Which camera do you use?
Do you see pieces come off your antler chews?
Links I referred to in this session (or could have):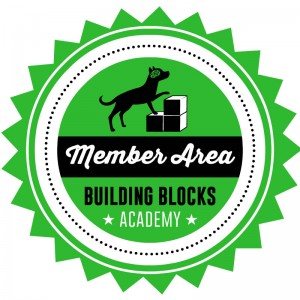 Building Blocks Members get instant access to video lessons, live Q&A, and more!

Professional, ad-free, expert advice

Click to Learn More
If you are already a member, please log in.