We answer members' pet training and behavior questions in live sessions, which are recorded and shown here. Please log in or sign up for a Student or Pro membership to see the video.
Dog training and care questions in this video:
"Shh be quiet." I am advance planning before training. I am concerned about behaviour chains. As in a dog working out I get reinforced
for being quiet on the Shh cue and I can make the Shhh cue happen by barking. Tips on avoiding this please?
During a BAT setup is staring from the student dog at the decoy dog
an ok thing (because she might eventually disengage on her own?) or a not so good thing (because she might bark)? Lucy wants to stand and stare and will sometimes disengage. Perhaps if the line is so fine that kissy
noise or Mime could excite too much then I can assume I'm too close to the other dog…?
What are your thoughts ?
I went over some topics of my own:

Contextual reactivity
Why we want to avoid the label of "aggressive dog" or "shy dog"
Rant: Socialization as something we DO to the dog versus an opportunity we create
Links I referred to in this session (or could have):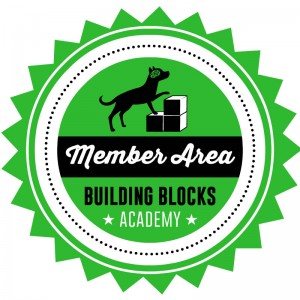 Building Blocks Members get instant access to video lessons, live Q&A, and more!

Professional, ad-free, expert advice

Click to Learn More
If you are already a member, please log in.