We answer members' pet training and behavior questions in live sessions, which are recorded and shown here. Please log in or sign up for a Student or Pro membership to see the video.
Dog training and care questions in this video:
It is my understanding that many countries do not crop ears and tails of dogs, while the US still does.

Can you please share any insights on this?

Hi Grisha, would you be able to write the names of the equine trainers/behaviorists that Katie mentions? I tried google, but don't think I've got the spelling right.

Can't seem to teach 'off' without 'chaining' it...any suggestions?

My dog keeps jumping up whenever someone comes home. How do I teach him to stop doing that?

NOTE: Be sure to watch for the end for a fun bonus. To ponder: why did I back away with Bean after the recall? There are a few reasons.
Links I referred to in this session (or could have):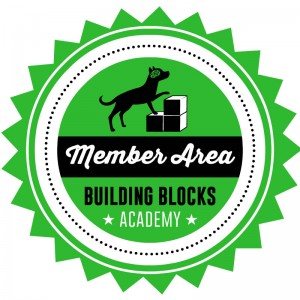 Building Blocks Members get instant access to video lessons, live Q&A, and more!

Professional, ad-free, expert advice

Click to Learn More
If you are already a member, please log in.