We answer members' pet training and behavior questions in live sessions, which are recorded and shown here. Please log in or sign up for a Student or Pro membership to see the video.
Dog training and care questions in this video:
Could you tell more about Contextual reactivity?
What's the best way to recover after an incident of barking or fighting?
My friend and I want to introduce our dogs. What's the best way to do that? They are not reactive but I want to see what you would advise.
Can you talk about the BAT chats a little? What kind of video do you want?
What do you think about training conferences that allow dogs to attend? I'm planning on going to one but am not sure I should bring my dog?
Special topics:

BAT as a way of life, versus a technique for specific training
Bean toilet-papering my house
Update on Bean and Peanut interactions (with some body language questions for the ABBA Facebook group)
Links I referred to in this session (or could have):
Dr. Susan Friedman is our next guest at the Animal World Superstars interview session for pro members.

View the list of upcoming BAT Chats for pro members of ABBA. Participating by watching, sharing video, etc. is a great way to improve your BAT skills.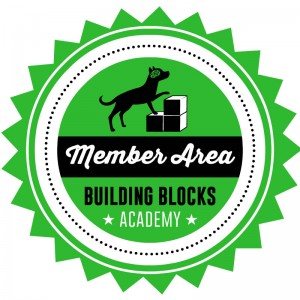 Building Blocks Members get instant access to video lessons, live Q&A, and more!

Professional, ad-free, expert advice

Click to Learn More
If you are already a member, please log in.