We answer members' pet training and behavior questions in live sessions, which are recorded and shown here. Please log in or sign up for a Student or Pro membership to see the video.
Dog training and care questions in this video:
My dog has shy tendencies, (he shuts down when there are too many novel stimuli, too many choices. We have been doing the BAT leash work and your assignments for 15 months. Maybe he is anxious on city walks from being able to make too many choices in areas when there is too much stimulation?? What would you recommend--for example LLW, 'Touch' 'Heeling'?
Crates: I have read in the past that crate sizes should be (x) times the size of your dog, i.e. much smaller in relation to the dog's size. I noticed in the YouTube video you showed in the Q+A last Tuesday, that Bean's crate is much larger than he is. Can you please talk about what you think is the right size create for a dog?
Is your 'Modern Dog Training' talk--How do we sign up for it?
Trying to 'problem solve by using,' LLW, 'Touch', as an experiment to see if this structure reduces the stress of from walking in urban areas... But, his response it to take treats more 'frantically', (i.e. super fast, intense, tapping my hand harder,) which may indicate more anxiety?
He is acting hungry to starving all of the time?
No medical cause.
Special topics:

Summary of answers to the questions that I was going to ask Susan Friedman during her Animal World Superstars interview: What are some common mistakes made by trainers who are experienced but not familiar with behavior analysis?What are some mistakes made by behavior analysts that are not experienced with hands on work with that species?Behavior Analysis applies to all species of learners. When you are working an animal behavior case, do you ever stop and do a formal functional assessment of the caretaker's behavior?

Beck: Your Humane Hierarchy prompts me to try to reframe society's long-held beliefs about the behaviors of all species. I wondered if you could comment on "cry it out sleep training" for human infants.

Alexandra: I have a dog that whines incessantly while travelling in the car. How do I address this and get him to be quiet?

Who do you want for your next guests on Animal World Superstars?
Training Bean
Links I referred to in this session (or could have):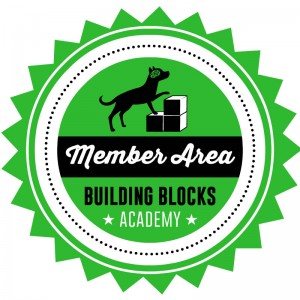 Building Blocks Members get instant access to video lessons, live Q&A, and more!

Professional, ad-free, expert advice

Click to Learn More
If you are already a member, please log in.