In the Office Hours, I answer members' pet training and behavior questions in live sessions, which are recorded and shown here. Please log in or sign up for a Student or Pro membership to see the video.
Dog training and care questions in this video: 
Wondering if you could speak about your feelings on the different certifications out there for dog training and pro/cons things to look for? So many more choices and haven't researched as much as I would like. Other places conversations can get heated, but your forum is of conversation and education so I am hoping for some insight as I decide who to renew/join for the new year.
What camera do you use to record your videos, is it a go-pro? I'm looking to get one to use slow-motion in order for my own knowledge and be able to watch training sessions after so I can breakdown the body language and spot things I missed.
I have noticed that when Spice is chin targetting the towel on her chair her tail is very low and as I progress it slightly tucks under. She doesn't take her head off the towel to ask for me to stop and her face is very relaxed. She actually presses her chin down harder to indicate I can keep brushing etc. I feel she might be conflicted in some way, how would you approach this?
I also talked about

The resource guarding from Bean directed at Zuki in my last office hours. I replayed it and went over body language.
Chin targeting videos posted for the August Monthly Challenge.
Links I referred to in this session (or could have):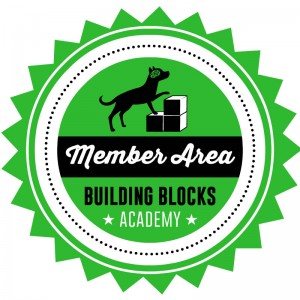 Building Blocks Members get instant access to video lessons, live Q&A, and more!

Professional, ad-free, expert advice

Click to Learn More
If you are already a member, please log in.