In the Office Hours, I answer members' pet training and behavior questions in live sessions, which are recorded and shown here. Please log in or sign up for a Student or Pro membership to see the video.
Dog training and care questions in this video: 
I've heard trainers promote fetch as a form of exercise. I've recently taught Astra to fetch but to provent it from becoming a fun activity away from me, I've play a tug game when she comes back and do othr behaviours. Was interested in your thoughts on fetch?
My dog unfortunately got the chance to chase a chicken at the beach a week ago. He caught it by the tail feathers before I could get his attention, neither chicken nor dog were hurt. I feel like he's been more tired than normal since then. Is this normal. Could he have just over stressed his system and it's taking a while to recover?

To be fair he had a big weekend before the Tuesday beach outing. Nosework trials sat and Sunday and agility class Sunday evening. More than his normal schedule

Why "good choice" instead of "good boy?"
Do you have a resource for where to buy and how to fit a muzzle (for a small Bean sized dog)
I also talked about:
Links I referred to in this session (or could have):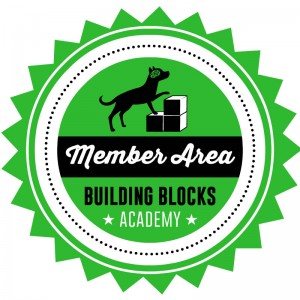 Building Blocks Members get instant access to video lessons, live Q&A, and more!

Professional, ad-free, expert advice

Click to Learn More
If you are already a member, please log in.