In the Office Hours, I answer members' pet training and behavior questions in live sessions, which are recorded and shown here. Please log in or sign up for a Student or Pro membership to see the video.
Dog training and care questions in this video: 
I have 2 dogs who both will resource guard certain toys. The dogs have only been living together for 3 mos. They have gotten a lot better at reading each other since they met, so now they can play/chew near each other. Does it matter if we are particular about who gets what toy? What should I do if one dog's toy falls off the couch and the other takes it? I want to make sure I'm not messing up.
After a "let's go" encounter where another dog has gotten a bit too close, is it beneficial to 'return to the scene of the crime' after the other dog has passed by, to reinforce that particular location has no bad 'mojo' to it? Or do you feel it doesn't really matter?
Are you going to do a video about the CleverPet?
I also talked about

The future of the office hours and Facebook group.
Links I referred to in this session (or could have):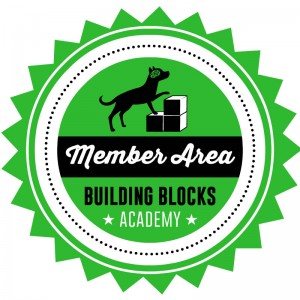 Building Blocks Members get instant access to video lessons, live Q&A, and more!

Professional, ad-free, expert advice

Click to Learn More
If you are already a member, please log in.