In the Office Hours, I answer members' pet training and behavior questions in live sessions, which are recorded and shown here. Please log in or sign up for a Student or Pro membership to see the video.
Dog training and care questions in this video: 
What is the best way to quiet a dog that is barking out of concern or worry ie he hears fireworks. In the past I have checked out the noise for him and tried calming touch which works somewhat. Now I have a sick cat and would like to be able to cue a quiet verbally while tending to the cat. I tried capturing quiet and putting it on cue but this doesn't carry over to worried barking. Any ideas?
How would you handle off leash dogs approaching you and your dog while on a walk?
What are your thoughts on the pet tutor?
I've got a big question for you today 🙂 When you bring home a rescue dog that is known to be fearful but otherwise has an unknown number of behavior issues what do you think is the most important thing to do or not do in the dog's first couple weeks in their new home in order to get things started off on the right foot?
Hi Grisha, I was hoping for a little advice on forming a group to do BAT set ups. We live in Kodiak, my pup is a bit of a 'tarzan' dog and is leash reactive in a frustrated, anxious way. Is it OK to do some Bat set ups with other leash reactive pups? Thank you!
I also talked about:

Doorbell training for dogs using differential reinforcement of alternate behavior (video from the same session as last week's office hours)
5-second rule for petting (video of dog in Spain)
Live training with Bean (briefly).
Links I referred to in this session (or could have):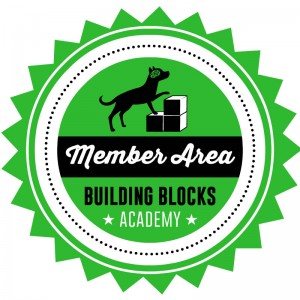 Building Blocks Members get instant access to video lessons, live Q&A, and more!

Professional, ad-free, expert advice

Click to Learn More
If you are already a member, please log in.