Start Date: April 8, 2020 5:30pm Pacific
(8:30 pm EST).  Live sessions will be recorded for students.
About the Case Consults Series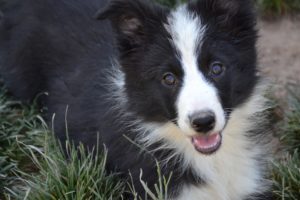 This is an all-new format developed for GrishaStewart.com. Michael's case consult series we did here on dog-human aggression went spectacularly, as did my BAT set-ups course with a shelter team. Michael is also teaching a case consult course for fighting in the home starting 7/15/20.
This series couldn't come at a better time for dog trainers who need to still work during a quarantine. With people being homebound, particular one is bound to be a very popular course.
About this Course
Why do shelters get so many adolescent dogs? It's a tough age! Not so cute as puppies, but lacking the brains and training of an adult, among other things.
Check out my new live  online course, where I'll be running a small group class for adolescent dogs.
You'll get a free ebook of my Ahimsa Dog Training manual, so you have information you can start soaking up right away!
The sessions will be on 4/8, 4/15, 4/22, and 4/29 at 5:30 pm Pacific and will last approximately an hour with additional time for questions at the end. Plan for it to last up to 2 hours. In this course, you basically shadow my live, remote adolescent puppy class. The dogs who have had a variety of training backgrounds, but no training is assumed.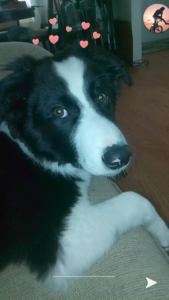 The training will be adapted to the individual students, and will be a combination of clicker training, BAT, operant counterconditioning, and anything else that seems useful for these dog and handler teams.
I can't plan this too much advance, because puppies are always changing as they develop. But the general structure is to work on focus and relaxation.
Who are the puppies?
One team I will likely be working with is two teenagers - a border collie "tween" on the verge of adolescence and my awesome teenage nephew who got the puppy from his family for Christmas.
Chief will be about 6 months old at the start of the class and has not had a lot of training or socialization experiences. His dog experience is limited, but he does interact with the 2-year-old Dachshund who also lives in the home.
I also have two other teenage puppies lined up and am looking for some backup options. If you are interested, please contact me.
This is a unique opportunity to see how I coach adolescent puppy training and socialization. Every dog is unique, but you'll get to see what I do in these cases. It's all done remotely and you'll get to see it live!
Can't make it live? We've got you covered! All live videos will be recorded and stay in your library to view at your own pace.
What YOU will be getting in this course
Access to the live remote sessions where I will be coaching the puppies' caregivers.
An opportunity to ask questions in a chat box. I will reply via live video in the Q&A  at the end of the lesson.
Streaming recordings of all consultation and coaching sessions to review any time you want.
Access to the eBook version of my book on basic training for puppies and dogs: "The Official Ahimsa Dog Training Manual: A Practical, Force-Free Guide to Problem Solving & Manners."
8 approved CEUs for CPDT, KPA, IAABC (pending). Be sure to click at the end of each video to add it to your Video History.
We report to CCPDT directly, you can use the record in your Video History for other organizations. CCPDT reporting will happen when the course closes and then again April 1 and October 1.
Course Info:
Cost is $99. This course is included with Diamond memberships on my new site. Click here for info.
ABBA Pro members get an additional 20% off. It's a great value!
Each video session is about 1.5-2 hours long (including question time).
If you really want to learn about puppy training in-depth, I highly recommend that you also take my on-demand course Empowered Puppy Raising. It is not required, but will increase your understanding of the course content, especially if you do it first.
---
About the Instructor: Grisha Stewart, MA, CPDT-KA, KPACTP.
Hi, I'm Grisha!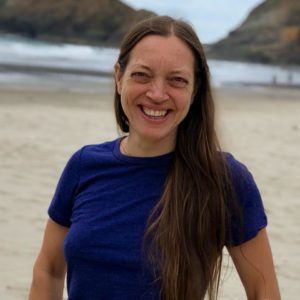 I'm an author, international speaker, and dog trainer based in Oregon, USA. I specialize in finding ways for dogs and humans to get their needs met in life together. My focus is on the prevention and rehabilitation of reactivity in dogs.
I founded Empowered Animals and the online Animal Building Blocks Academy, as well as Ahimsa Dog Training in Seattle, which I sold to a staff member in 2015. My Ahimsa trainers earned many awards, including Best of Seattle and Best of Western Washington.
"Ahimsa" is a Buddhist doctrine of nonviolence to all living things, which reflects my focus on force-free methods to promote the well-being of dogs and their humans.
My "Ahimsa Dog Training Manual" is a guide for puppies and adult dogs and it's included in this course. It has 4 1/2 stars on Amazon and is available in eBook and paperback form through this site.
---
If you have taken a class with us before, log in first, otherwise you'll get an error when the site tries to make a new account with your user name.