Alaska Pacific University – Carr Gottstein Academic Center
The Carr Gottstein Academic Center also has signs for the university registrar. We will meet in the Lecture Hall.
APU is just beyond UAA if you are coming from downtown. Park either in the lot that's right next to the building (just past it, on the left, if you are coming up University Drive from downtown) or across the street. Parking is free.
When you go through the glass doors of the Carr Gottstein Academic Center, take a left and go down to the end of the lobby. The Lecture Hall will be the last room on the right.
If you are bringing a working dog and crate, you can also pull up a bit closer to drop off your gear. There is a driveway just BEFORE the Carr Gottstein Academic Center as you're coming up University Drive.
Dogs are not officially allowed on campus, but the board of the university has made an exception for our group on this day. So please only bring working dogs that you have registered, have your dogs on leash at all times, bring bags to scoop up after your dogs, and generally be on your best behavior. 🙂
The chairs are all anchored down and there is no room for other chairs. But do feel free to bring a cushion to pad the university standard seats!
Notice that there are walking trails on the map below. This is a great way to tire your dog out before the seminar and/or at lunch, or just take a fun hike for yourself. For an interactive map, click here or click the image below.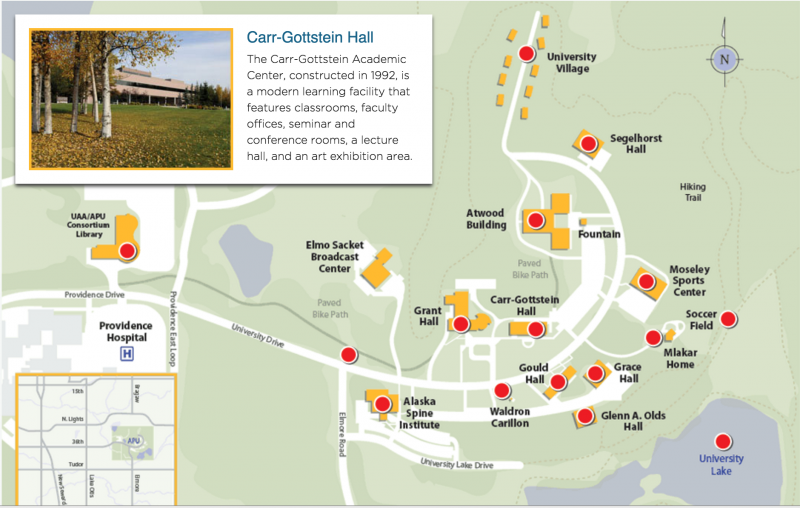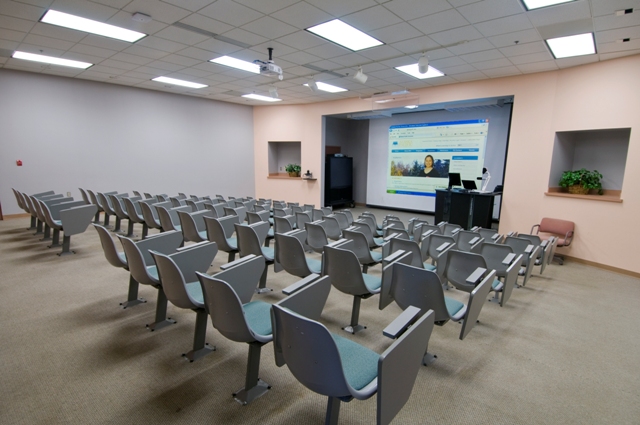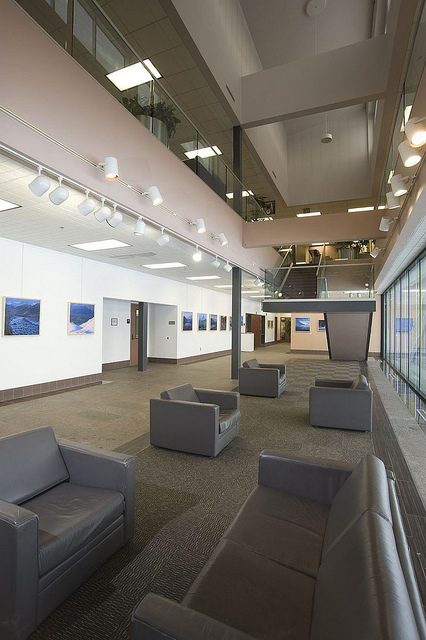 There were no results found.