Vet visits are the single most common terrifying experience for dogs and cats. This video gives several tips that you can use in your next visit and some that you'll need to train and practice first. Definitely watch this right away if you have a puppy, kitten, or other young animal.


See also:
We took your suggestions for calm vet visit!  Went 45 minutes early and walked in the field behind the building for lots of relaxing sniffs. Then walked over and practiced BAT with dogs coming out the door. (good girl no barking)

Took our sweet time going in...Lucy usually doesn't want to go inside... as in "Nope! not going" We waited for the place to clear out of dogs...then zigzagged in the door. Treats and lots of praise on the scale ...Finally, her special yoga mat in the office for her own place to hang out! It was great. Went really well. Stressed a little...wanted to hide under the exam table but came out on her own. The vet was good though and let her sniff for awhile with more treats....before using. All in all -- an amazing difference!!! -Alexis W.
You can view this video with a Free Sample registration.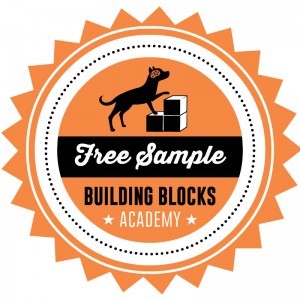 Building Blocks Members get instant access to video lessons, live Q&A, and more!

Professional, ad-free, expert advice

Click to Learn More
If you are already a member, please log in.