Positive reinforcement is very effective, but how do you get the dog to do something that you can reinforce in the first place? One outdated option is to just force the dog into the position, like picking up the paw or pushing the dog into a sit. It 'works' but there is an emotional cost when you force behavior instead of setting up a situation where the animal will offer it. Fortunately, humans are pretty smart and have developed much more empowering ways to get behavior! Watch this video to learn how to use 4 essential ways to get non-verbal animals to offer behavior: shaping, luring, capturing, and modeling/copying.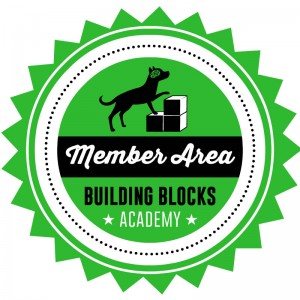 Building Blocks Members get instant access to video lessons, live Q&A, and more!

Professional, ad-free, expert advice

Click to Learn More
If you are already a member, please log in.