NEXT LIVE EVENTS:
Dissociation and Our Clients with Danielle Beck BSc (Hons.), MSc., CABC. June 7th, 10AM Pacific
Biology of BAT: A Conversation on the Biological Foundations of Behavior Adjustment Training with Tim Lewis PhD & Grisha Stewart. June 21st, 10AM Pacific
Diamond Members Event: Unpacking LGBTQIA+ Challenges in the Dog Training Industry. July 12th, 10AM Pacific
Click here for more upcoming events.
Learn to Help dogs and people thrive in community in my online Academy: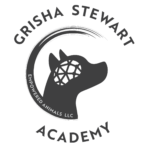 Professional dog trainers and families with dogs get practical help in my collaborative online school.  We have over 100 fascinating webinars and courses taught by my favorite international experts on dog behavior.
Why we are Empowerment Animals, LLC:
In a culture obsessed with dominance, more power may seem like the last thing you want to give your dog. Empowerment is actually an efficient, effective way to work through behavior 'problems,' because behavior is all about meeting needs.
When you remove obstacles in the way of learning and give dogs a way to meet their needs, their 'misbehavior' disappears. Humans AND dogs can become empowered, safe satisfied animals. That's what Love is all about.
Click to visit the Grisha Stewart Academy.
---
Find fun & useful dog stuff in my Store: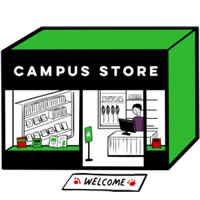 This is a little shop with most-recommended dog gear. Super-soft dog leashes, books, DVDs, walking harnesses, gift certificates, and more.
Click to start shopping.
---
Listen to my podcast, "The Lesson is Love":
Is learning to love the whole reason we're here? This podcast explores universal kinship and the experience of dogs in our care with inspiring, big-hearted creatives (with dogs)! Learn more at GrishaStewart.com/love