I was surprised to hear that there is still at least one Facebook group that doesn't allow discussion of Behavior Adjustment Training (BAT) because of where they place it in the Humane Hierarchy. I'd post in the group directly, but I was banned years ago for daring to talk about BAT and besides, it may not be the only group that hasn't gotten around to updating their rules. So I wrote a Facebook post and I'm sharing here in my blog for posterity.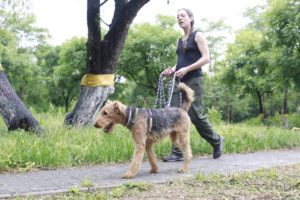 While I think it's great for a well-informed group to take a stand to encourage humane protocols, the key point is 'well-informed.' I'd like to help anyone with outdated information get an accurate look at BAT.
Certified BAT Instructors are required to adhere to the Least Invasive, Minimally Aversive principles of training and Joint Code of Ethics published by the CCPDT, IAABC, and the APDT.
BAT is used for many species, especially dogs with fear, aggression, and even frustration. It promotes learner agency, fosters better communication, and improves the well-being of all involved; as such, discussion of BAT should not just be allowed in modern dog training groups, but actively encouraged. I'm grateful for the many dog trainer groups that discuss BAT as a go-to method for reactivity.
BAT 2.0 lives in the least intrusive parts of behaviorist Susan Friedman's Humane Hierarchy. I recently taught a seminar at ClickerExpo on the Evolution of BAT, where Susan re-verified that classification before I spoke.