Last Updated: September 13, 2023
The CBATI certification process has returned home to Empowered Animals LLC and classes are available online through the Grisha Stewart Academy!

CBATI Certification Has Changed!  
Since the dog training and behavior industry has undergone some pretty big changes since BAT 1.0 and we're now on BAT 3.0, it made sense that I took some time to re-examine the program to ensure that it matched my current vision for BAT.
The CBATI designation is now available in two levels.
CBATI-KA: Certified Behavior Adjustment Training Instructor Knowledge Assessed 
CBATI-KSA: Certified Behavior Adjustment Training Instructor Knowledge and Skills Assessed. Students must achieve the CBATI-KA Certification before applying for CBATI-KSA.
Certification of BAT instructors provides dog owners with a trusted source of referrals to behaviorists and trainers using BAT to rehabilitate dog aggression and other issues.  Certified BAT Instructors (CBATIs) instruct and implement meaningful behavior change through BAT.
Part One: CBATI-KA – Certified Behavior Adjustment Training Instructor Knowledge Assessed

The CBATI-KA program aims to provide trainers a solid foundation in the theory and spirit behind the BAT method and is the first step on the journey to becoming a Certified Behavior Adjustment Training Instructor – Knowledge and Skills Assessed (CBATI-KSA, formerly known as CBATI without the KSA part).
This program replaces in person theory-based certification seminars.  All courses are now taken online via the Grisha Stewart Academy (GSA).
CBATI-KAs can conduct professional and authorized BAT sessions with clients, use BAT methodology within the context of training classes or in a shelter/volunteer environment, and can also apply to become a CBATI-KSA.

Enrolment to the CBATI-KA Program
There are no prerequisites to apply to be a CBATI-KA although you will find the material much easier to complete if you have some level of dog training experience.
Diamond Members of the Grisha Stewart Academy are automatically enrolled as part of their Membership.  
There will be an additional fee of $100 for the Assessment. Not a member? Find out more here: Click to learn more about membership.
Not interested in Membership?  You can purchase the Program at a cost of $850.  There will be an additional fee of $100 for the Assessment.
If these fees pose a hardship for you, or if you identify as a member of a marginalised group, you may qualify for a 6 month Diamond Member Scholarship.  You can learn more about that by contacting school@grishastewart.com.
Curriculum
CBATI- KA Program represents 30 courses with approx. 100 hours of teaching time. Students must complete all the required courses before requesting assessment.
It is estimated that it will take between one to two years to complete the program from the date of first enrollment.
There is a minimum enrolment of 6 months for Diamond Members, so you must be a full paying member of the Academy for 6 months before you apply for the Assessment.
Membership gives you access to all the courses at the Academy, not just the ones required for the program, but please note that when your membership ends so does your access to the course materials.  So it is wise to remain a member up until you have finished the assessment process.  And, we hope, beyond!
All CBATIs are required to sign the latest version of the CBATI Code of Conduct.
Assessment takes place twice a year. In 2023 the Assessment Months are June and October.  In 2024 the months will be April and September.
Assessment
Knowledge is assessed via an online multiple-choice exam and a short written essay (max 1000 words).
You must pass both parts to qualify as a CBATI-KA.
The online assessment will be automatically marked by the Academy portal.
Essays will be assigned to a member of the Assessment Team made up of CBATI-KSAs and me (Grisha).
There is a $100 Assessment fee, payable at the time of request of the assessment.
Recertification
To ensure that CBATI-KAs are fully up to date with the latest developments in BAT,  CBATI-KAs must renew their certification every 2 years. 
Learn more about the CBATI-KA Program, 2023 by visiting the course page here:  CBATI-KA Certification Program, 2023
Part Two: CBATI-KSA: Certified Behavior Adjustment Training Instructor Knowledge and Skills Assessed

The CBATI-KSA designation is the more advanced level in the CBATI family.  CBATI-KSAs (formally known as CBATIs) have already demonstrated their knowledge of BAT by successful completion of the CBATI-KA program, and have additionally had their skills reviewed in a rigorous Practical Skills Assessment process. *
This program replaces in-person Instructor Certification Seminars.  The process is now all done online via live or recorded video at the Grisha Stewart Academy (GSA).
*CBATIs who gained their qualifications prior to 2022 have been transitioned to the new designation via a series of courses designed to bring them fully up-to-date with the latest theory and skill set of BAT, as well as the latest code of ethics. 
In addition to the CBATI-KA roles, CBATI-KSAs can also:
Teach BAT to other trainers, mentor CBATI-KAs and help them prepare for the PSA.
Present the pre-prepared "Introduction to BAT" seminar in person or online.*
Teach BAT workshops in person with prior approval and CBATI-KSA community coordination.*
Represent BAT in interviews, podcasts and be generally acknowledged as an expert able to speak publicly on the method.*
Submit teaching proposals to the GSA.
Eligible for opportunities with the GSA Instructor and Admin Team.
Eligible to represent the GSA and the CBATI Program at conferences. *
Host Me (Grisha) for in-person workshops and seminars (Although I am deliberately limiting my travel these days) 🙂

*With prior approval from me- Grisha.
Enrollment
You can apply any time after you gain your CBATI-KA provided that:

You hold a current CBATI-KA certification.
You also hold one of the following, or are a full member of one of the following organisations: In alphabetical order:  ABTC, BA/BSc (related topics), CCPDT, CBCC, IAABC,  PhD. (This is not a full and final list).
OR
Current CBATI-KA and 1 Recommendation Letter from a current CBATI-KSA, or Dog Professional Peer (holder of one of the above), 2 Recommendation Letters from two separate BAT Clients and a log demonstrating 100 hours of Training Time.
CBATI-KSA program is planned to launch in the Winter of 2023. 
Assessment
Candidates are CBATI-KAs, who are then assessed via a Practical Skills Assessment (PSA), demonstrating both teaching skills and hands-on use of BAT when working with a client.
These skills are evaluated via video submission or live online video call.
Recertification
To stay fully up to date with the latest developments in BAT, CBATI-KSAs must renew their certification every 2 years.
More Perks!
Becoming a member of our CBATI Community means you get tons of support and a load of perks right from day one.
All CBATIs are listed in our CBATI Directory, enabling interested clients to find you faster.  You are also enrolled in special CBATI course bundles at my Academy which gives you access to some courses free of charge.  You'll also  get discounts on other courses, products in my store, and discounts from some of my favourite organizations and people!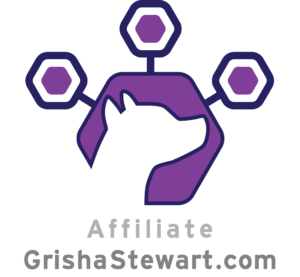 Plus you can join our exclusive FB groups for CBATIs, but also find support away from social in our active community chat rooms at my Academy.
You can also earn revenue as an Affiliate of my Academy with higher rates for CBATIs! If  you would like to find out more, email Program Coordinator Claire Goyer. 
If after reading all the above you have some more questions about the program, please have a look at the Course Page for the Program.  Contact the CBATI Program Office Admin Claire Goyer if you still have a question. 
Last updated September 13, 2023.