Grisha Stewart, MA, CPDT-KA, KPACTP frequently does video, audio, and print interviews.
Favorite Topics: dog training, dog behavior, the canine-human bond, dog aggression, dog reactivity, walking dogs with safety and freedom, changing habits, applying dog training to human behavior, attachment theory for dog training, grief/mourning, mindfulness, songwriting, rock climbing (including a dog walking technique based on rock climbing that I call the leash belay), woman-owned business, travel, and related topics.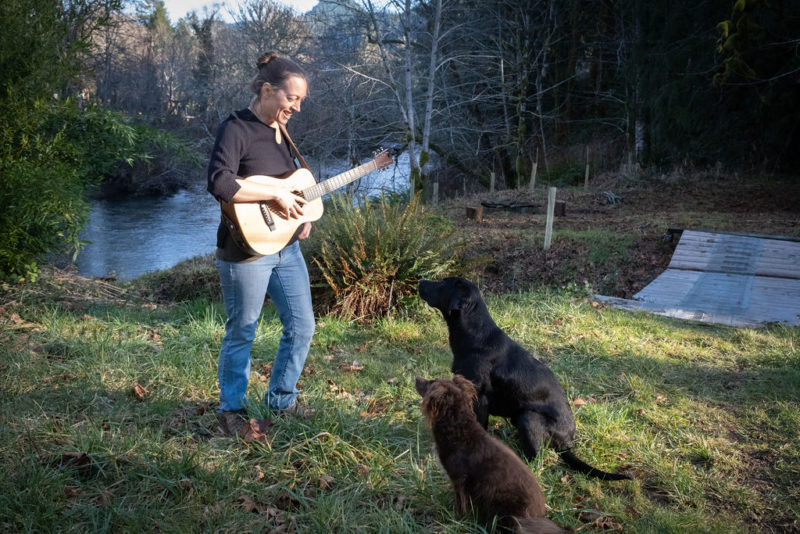 Media Contact: media@grishastewart.com
Bio: Grisha's biography 
Photos: Here's a Dropbox folder of high resolution photos or click images on this page for higher resolution versions. Low-res versions of the Dropbox photos are here.
Books and Videos
Some of Grisha's Media Appearances & Interviews
Social Media
About the Academy
The Grisha Stewart Academy of Dog Training & Behavior is a nurturing, innovative, global online educational community that inspires sustainable behavior change. We aim to help our students feel empowered, prepared, and curious for more, resulting in happy dogs, happy families, and a legacy of empathy and kindness in the dog training industry.