Please log in as a Pro member to see the recording of Grisha's September 22, 2015 interview with Theresa McKeon below. 
If you are not yet a member, we  hope you will join us for the live interviews and other great features of our school. Click here for membership info.
Topics for questions: TAGteach, teaching skills to people
"One of the things I love about Theresa is that she's not one to rest on her laurels. She is always looking for ways to keep improving. Her techniques for teaching people were outstanding 10 years ago, but now they are even better." - Grisha
Questions from the interview:
Can you tell our members a little about TAGteach?

What are some of the applications of TAGteach?

Can you break this down? How does TAGteach work?

What's the craziest thing you've seen taught with TAGteach?

What's the most everyday thing you've taught (or heard about being taught) with TAGteach, something around the house?

The principle of this is wonderful , however there are times when I get "rambling" to my classes or clients I find it hard to reign my self in . I am often by myself , what tag or strategy can i use to remind myself to zip my lips 🙂 thanks

[Theresa helped break down how to stop saying "So" so much in my seminars and daily speech.]

How has TAGteach changed over the years?

"What is the difference in tagteaching a teacher or trainer as opposed to tagteaching a individual directly.  What challenges are there in tag teaching someone while they are working with an animal learner.  Does this add more unpredictability as you have two learners offering behaviours.  The one you are tag teaching and also their learner as well."

I am taking voice lessons and am dying to have my coach learn about TAGteach. What's the best way to introduce someone to the topic? I'm thinking in terms of low effort and financial input from them, until they get hooked, thinks like a youtube video, a book, or just explaining it myself, etc. [Part of the answer was to suggest the stories in her book that's coming out soon or the TAGteach blog].

What are some common stumbling blocks you see for trainers who are looking to take their skills (working with dogs, or working with dog guardians) from the intermediate to the advanced level?

Is there a specific theory gap that is undermining the application of technique? Or do you see skill sets that are primarily limited by imprecise mechanics?

You just had an international TAGteach conference in Verona. Can you tell me about that? Any new ideas or applications from there?

Have you heard of the book Essentialism? The concept is "less but better." It seems like it would sync well with TAGteach.

How do your TAG learners change as a result of being taught with TAGteach?
Date: September 22, 2015, 12 noon - 12:45 pm PDT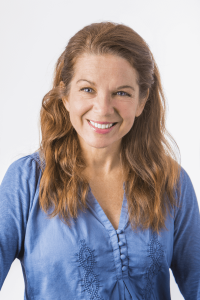 About Theresa McKeon
After more than 30 years as a national level gymnastics coach, Theresa was determined to find a way to speed up skill acquisition for her athletes while simultaneously decreasing frustration all around. The answer was in the science of learning. The problem was, the most beneficial tools defined in the "science" were clunky and difficult for coaches to procedurally implement.
In response, Theresa along with Joan Orr and Karen Pryor created TAGteach, a vehicle that transported the science of learning from the rigid rules of academia to the riotous world of live teaching and coaching.
Today, Theresa designs and presents TAGteach workshops and seminars around the world and has adapted the technology in multiple fields including: education, corporate training, industrial education and safety, military, medical and surgical training, professional sports, and family communication.