We answer members' pet training and behavior questions in live sessions, which are recorded and provided here for easy access. Please log in or sign up for a Student or Pro membership to see the video on this page.
Questions in this video:
what are some good ways to teach a dog to respect new and temporary boundaries. we seeded spots on our lawn today and put up 2ft orange web fencing. much to my surprise zen jumped over the fencing in a running jump. I have taught boundaries with the word 'away' and C/T in the past but I would like to make sure she stays away when she goes out to the bathroom alone. what else can I do?
I have a reactive rescued dog that I have successfully used the original BAT methods with. She has gotten to the point where she will do an automatic calming signal (usually a look away) or look directly at me when approaching a trigger. I then reward her with more space or if when absolutely not possible, I manage her with counterconditioning, trick exercises, etc.I came across your instructions about BAT 2.0 and am a little confused- have you changed the BAT methods altogether? Or is BAT 2.0 simply another tool to have in one's toolbelt to use along with the original BAT?
I think it is harder to do BAT 2 in an urban environment or for sidewalk walking, than it is to use BAT 1
I love the Cheerios idea. Other low-calorie treat ideas? You touched on different philosophies in your Modern Training Video here.
If I am following advice about using treats for counterconditioning for a shy dog, can you discuss how to explain this to a veterinary nutritionist who would say, why feed anything but dog food?
I have a 6 month old Maine Coon cat. He is scratching the leg of my roommate's couch and my chair. How do I keep him from shredding the furniture and making the whole place look awful?
Here are some of the links that Grisha referred to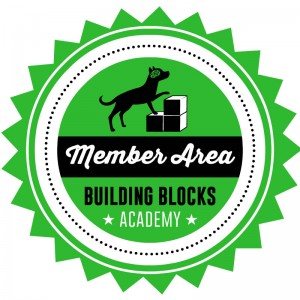 Building Blocks Members get instant access to video lessons, live Q&A, and more!

Professional, ad-free, expert advice

Click to Learn More
If you are already a member, please log in.