We answer members' pet training and behavior questions in live sessions, which are recorded and provided here for easy access. Please log in or
sign up
 for a Student or Pro membership to see the rest of our videos. (
Special
: get a free year of membership with the
Empowered Animals BAT 2.0 video series
)
Normally only members can see these recordings, but I'm making this one public because this is such a critical topic and could save someone's life. Thanks for watching and sharing! I know you are all busy. 😉
Special Guest: Katie Grillaert  from Fetch Dog Training and Behavior in Minneapolis and Rhythmos in Europe. Friend Katie in ABBA.  The fabulous Carly Loyer co-hosted with Grisha from Alaska.
Questions in this video:
I have a horse that will not load in my trailer. How can I get him to go in?
Do you have an examples of what Carly spoke of? Getting your dog to sit as part as sound desensitization. If I could see it, I would understand much better.
I moved my horse to a new boarding facility and she is cribbing more than she did before. Is there anything I can do? Do you know why this would happen?
What is cribbing?
What are the differences between training horses and dogs?
What differences have you noticed between dog culture in the US and in Italy?
My dog waits calmly in the car to jump out. When he is out, he gets a bit nervous and excited. He has hurry to the grass area to sniff and mark and some barking. And still is a bit nervous as we continue our walk. How to make him more relaxed when out of the car? I have done some scratching until he notices me and has checked the environment. Is there better ways?
How do you introduce dogs to horses?
Useful Links: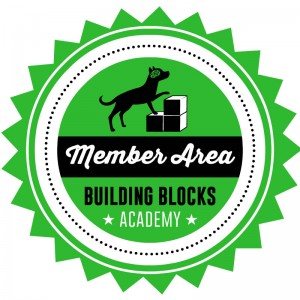 Building Blocks Members get instant access to video lessons, live Q&A, and more!

Professional, ad-free, expert advice

Click to Learn More
If you are already a member, please log in.