We answer members' pet training and behavior questions in live sessions, which are recorded and provided here for easy access. Please log in or sign up for a Student or Pro membership to see the video on this page.
Animal training and care questions in this video:
How to begin relaxation with the puppy? How to begin teaching the calmness? Reward all the calm behaviors?
What are some ways you can improve latency in a dog that keeps delaying to sniff the ground for any dropped treats?
What do you think of practicing with sheet metal and flashing lights to prepare for Thunderstorm Phobia?
How often should you do set-ups/BAT walks (walks where you are able to do only BAT 2.0) to have the most success?
I am having trouble transferring Survival skill behavior learnt to outside. We have practiced the behaviors lots and he can do them very easily at home even with added distractions. However, outside even in a familiar place with no triggers he is not food or toy motivated. If it's really high value he will come in eat it then go right back to what he was doing but it was obviously not rewarding enough. These behaviors are mainly for when he passes triggers on walks or when he gets worked up over a interesting smell. Ideas?
have you been able to master a squeeze tube and two handed leash walking. I have had a hard time with it.
Grisha's topic: choosing a dog (more on this later)
Links Grisha referred to in this session (or should have):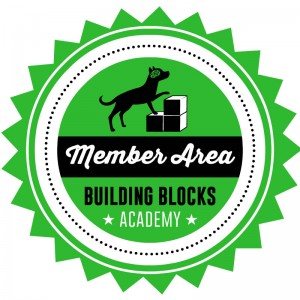 Building Blocks Members get instant access to video lessons, live Q&A, and more!

Professional, ad-free, expert advice

Click to Learn More
If you are already a member, please log in.