In the Office Hours, I answer members' pet training and behavior questions in live sessions, which are recorded and shown here. Please log in or sign up for a Student or Pro membership to see the video.
Dog training and care questions in this video: 
We are needing some creative ways to stop play-biting. Maybe I made that word up, but our foster/potentially forever dog bites like a puppy. But he's not a puppy and his big teeth HURT. I am covered in bruises from him chomping on me.
I've come to the conclusion that playing "fetch" is the devil's work. Park loves to play fetch, but it seems to set off a behavior of getting way too excited, charging me, jumping and biting. I know this is also partly a product of boredom, but it's horribly painful in the meantime. He also does it after he poops, I guess that's really exciting to him, also!
Has anyone actually tried the orapup tongue brush? What's your feedback?
My new dog has an extremely lovable disposition under layers and layers of anxiety and reactivity. We are committed to Pepper, and came across BAT from our Vet that recommended it. She has presented the biggest challenges to date of any dog we've ever had...we are reading BAT 2.0 and it's a little over our heads with ALL of the things.
How do we feel about doggie day care? Our vet offers it, I'm just a little hesitant.
Links I referred to in this session (or could have):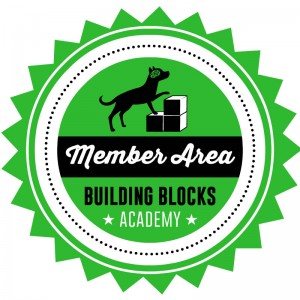 Building Blocks Members get instant access to video lessons, live Q&A, and more!

Professional, ad-free, expert advice

Click to Learn More
If you are already a member, please log in.