In the Office Hours, I answer members' pet training and behavior questions in live sessions, which are recorded and shown here. Please log in or sign up for a Student or Pro membership to see the video.
Dog training and care questions in this video: 
How can I teach my dogs to stop playing with each other on command? My daughter and I got puppies 1 month apart almost two years ago. They have been raised separately (for the most part) in the same house. Sometimes the male gets too rough grabs the girls scruff and wont let go. We try to stop him but he runs from us and goes back to play rough again. Timeouts made him aggressive.
Am I doing the intermediate marker correctly for the chin rest in this video?
I also talked about:

Teaching a dog to like the ocean or other water
Dogs and people who won't drop toys
What to do if another dog comes up at the beach to play
Getting Zuki to stay outside on her own without me (and how that's related to getting dogs to come back inside - see this Facebook post for the question about Milo)
Links I referred to in this session (or could have):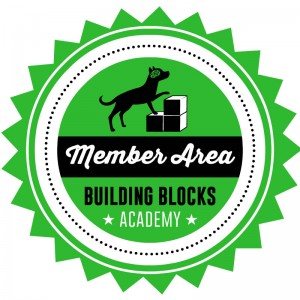 Building Blocks Members get instant access to video lessons, live Q&A, and more!

Professional, ad-free, expert advice

Click to Learn More
If you are already a member, please log in.