In the Office Hours, I answer members' pet training and behavior questions in live sessions, which are recorded and shown here. Please log in or sign up for a Student or Pro membership to see the video.
Dog training and care questions in this video: 
When/why is it effective to lead in a walk?
In Basic Position in Bat with a small dog would it be okay to relax your shoulders and breathe, but still keep your hands up to avoid the leash going under the dog (and potentially getting tangled)?
BAT gives dogs a great opportunity to have canine friends. Can you please speak about why you think this is so important?
What are your suggestions for someone who is going to a community (for a few weeks) where there are off- leash dogs, and one next door that has little to no supervision ) runs through the yard and over the deck (#*!) ? My solution has been avoid and have my dog on-leash, and use BAT 2.0 at home to try to decrease reactivity to other dogs. My dog is improving but this situation is a concern!
Follow up on question from last Q+A. The question was about having 2 dogs meet, in the hopes of avoiding a fight.
When you described having your dog meet a second dog for a microsecond on leash, what you be your advice for preparing the dog you are handing to move in an urban space? I know you call it Mark and Move, but a microsecond is a very short time frame.
Could You please suggest a method to teach a dog not to eat any food from the ground or from the human without a presence of his owner? My client's dog is at risk of being poisoned by his neighbor when being left in the garden so we are looking for ways to prevent this. The ones I've found are unfortunately aversive ones, and I am not convinced of using them. Greetings from Poland.
Links I referred to in this session (or could have):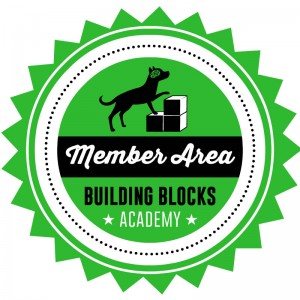 Building Blocks Members get instant access to video lessons, live Q&A, and more!

Professional, ad-free, expert advice

Click to Learn More
If you are already a member, please log in.