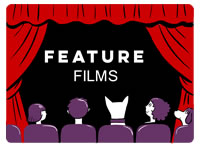 Feature films are streaming videos on dog training and behavior by Grisha Stewart, MA, CPDT-KA.
One-time fee per film - access does not expire
On demand - streaming video on your computer or mobile device (NOT a download)
Click here to order physical DVDs instead
Watch as many times as you want
Bonus: Free Sample of Building Blocks member videos
Member Discounts: Student Members save 5% and Professional Members save 10% on Feature Films
Returning Students: If you already purchased a Feature Film on EmpoweredAnimals.com, you get free access here in ABBA [Access Request Info]
If you have an account, please log in. If you don't have an account, one will be created for you during the checkout process. This will give you access to the Free Trial video library as well.

Select a video below to learn more or to view a video you have purchased:
Click this image to buy all 6 videos in a set and save!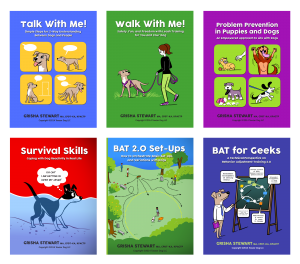 Here is a text list of our feature films: 
[/vc_column_text]