Start Date: On-demand
This is an archived of a live course, so all lessons are on-demand and you can go at your own pace.
If you are already registered, please view this course on my new site. You have a login over there and will need to reset the password if you haven't done so already.
BAT Set-Ups Practice Course: Main topics
How to coach clients to use BAT for dog aggression, frustration, and fear, including the BAT leash skills.
How to choose a training location to do BAT.
How to choose and change the environment to promote exploration and safety.
How to manage training set-ups in real-time, to maximize learning and minimize stress.
Shelter-specific advice for dog reactivity.
This course is made up entirely of videos, which were live and are now available in recorded form.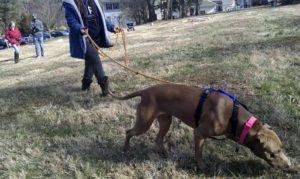 In this innovative course, BAT developer Grisha Stewart coached an animal shelter team doing live BAT set-ups and other techniques for dog reactivity.
Grisha was live on video chat with a team at Providence Animal Center in Pennsylvania, with the help of Certified BAT Instructor Laura Harrington. Laura was on-site for hands-on instruction and training set-up management.
Following the training session, Grisha then went over the sessions in an additional live video.
All raw and review sessions were recorded for you to see!
The dog in this course was adopted partway through, so Grisha also worked with the new family. The dog was a spayed female bully X with overarousal, frustration, and aggression issues toward other dogs.
All live videos were recorded and stay in your library to view at your own pace. Viewing all Review Sessions in this course will earn CEUs for Pro members who are CPDT trainers. Your Pro membership must be current on the reporting date of April 1 or October 1.
Prerequisite
Some understanding of Behavior Adjustment Training (BAT 2.0) is required.
What is the Format of This Course?
The shelter team met for 6 sessions, and you get to see them all, in raw format and reviewed again with Grisha:
Pretraining:

The shelter team watched the Empowered Animals BAT 2.0 series (not included with this course).
The team met with Grisha to work some on leash skills and test technology.

Session 1 is a Q&A from the videos, a brief history of the dog, and practice with BAT leash skills, as well as going over the features of the training area(s).
Sessions 2-6 focus on training set-ups, with BAT and whatever else seems appropriate at the time.
What YOU will be getting in this course:
There are two videos per training session:

Raw Sessions, in which Grisha coached the team remotely, and
Review Sessions in which Grisha went over the video with live course students and some members of the shelter team.

Review Sessions: These are the main course content.
Chat Transcripts: Live attendees asked questions during the Review Sessions using a chat window. This text is included in the course materials.
Raw Sessions: These are the raw footage of the training sessions, in real-time, without commentary.
On-Demand Access. Course content doesn't expire. It will remain in your library to view at any time.
Pro ABBA members also earn 9 CPDT CEUs for watching all 6 of the Review videos. Click here for details.
Behavior Adjustment Training (BAT) has quickly become a commonly used force-free technique to rehabilitate and prevent (over)reactivity. If you've already started learning about this useful, naturalistic technique, but want to see it in practice, this is your chance!
---
About the Instructor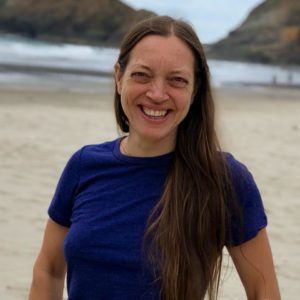 This course is presented by Grisha Stewart, MA, CPDT-KA, KPACTP. Leash skills are heavily emphasized in this practical course, because they are the very foundation of BAT.
---
Shelter: This course works with dogs at the newly redesigned Providence Animal Center in Media, Pennsylvania.
A portion of proceeds went to the shelter and adopters of all student and helper dogs in this course got a free copy of the BAT book, the Ahimsa Dog Training Manual, and the streaming Empowered Animals BAT 2.0 series as an adoption gift.
If you want your shelter to participate in this course next time, please contact us.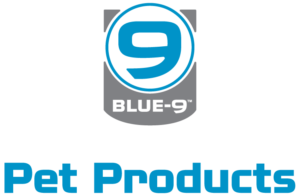 Harnesses: All dogs in the course wore the Balance Harness created by Lori Stevens, generously donated by Blue-9.