Start Date: February 20, 2020 7pm EST
(4 pm PST, 12 midnight UK, 11 am 2/21 in Melbourne).  Live sessions will be recorded for students.
The sessions will be on 2/20, 2/27, 3/12, and 3/26 at 7pm EST and will last approximately 60-90 minutes. Shadow Mike as he works live with two dog aggression clients, back to back during each session date.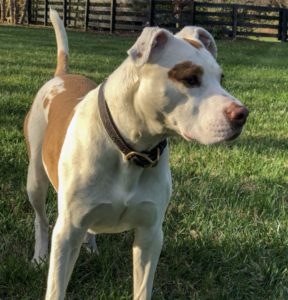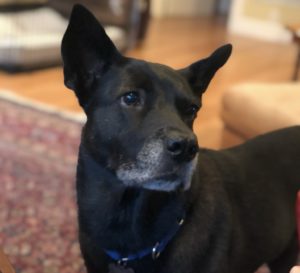 What YOU will be getting in this course
Access to the live remote sessions where Mike will be coaching the clients.
An opportunity to ask questions in a chat box. Mike will reply via live video in the Q&A  at the end of the lesson.
Streaming recordings of all consultation and coaching sessions to review any time you want.
6 CEUs for CPDT, KPA, and IAABC, 2 for CCBC. CCPDT CEUs require a Professional membership (Animal Building Blocks Academy) valid on our next reporting date (We report on April 1 and October 1). You may also be able to self-report them without a membership.
Price is $85, with 20% off for ABBA Pro members. It's a great value!
Join aggression expert Michael Shikashio CDBC as he works with TWO different cases live and remotely.
Mike will be coaching two clients with their own dogs who display aggressive behavior towards people in their home. This is a unique opportunity to see how Mike works an aggression case…all done remotely!
And you'll get to see it all!
Here's the case information for the two dogs:
We've got you covered! All live videos will be recorded and stay in your library to view at your own pace. This course will earn CEUs for Pro members who are CPDT trainers. Your Pro membership must be current on the reporting date of April 1 for us to report them.
---
About the Instructor
Michael Shikashio, CDBC, is the past president of the International Association of Animal Behavior Consultants (IAABC), and provides private consultations working exclusively with dog aggression cases through his business AggressiveDog.com. Michael is fully certified through the IAABC, a Fear Free Certified Trainer, and is a full member of the Association of Professional Dog Trainers (APDT).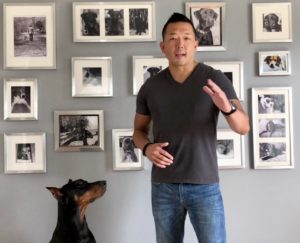 He is sought after for his expert opinion by numerous media outlets, including the New York Times, New York Post, Baltimore Sun, WebMD, Women's Health Magazine, Real Simple Magazine, SiriusXM Radio, The Chronicle of the Dog, and Steve Dale's Pet World.
Michael is a featured speaker at conferences, universities, and seminars around the world, and offers a variety of workshops, webinars, and online courses on the topic of canine aggression, including the Aggression in Dogs Master Course.
Here are the list of posts in this course, which will eventually include the live and recorded videos. The links don't work unless you're logged in and registered for the course.
---
Save on your course by getting a Building Blocks membership at the same time. Members get discounts here in the Campus Store, plus unlimited access to tons of video lessons.
---
Purchase: Aggression Sessions - Shikashio 2/20/20
---
---
* Student Members get access to tons of how-to videos, discounts in our Campus Store, and access to other resources in our community. Does not automatically renew.
** Pro Members get all of the Student Member benefits, plus bigger discounts, Animal World Superstars interviews, and more features for dog trainers. Hobby trainers are welcome - you need not be a working professional. Does not automatically renew.